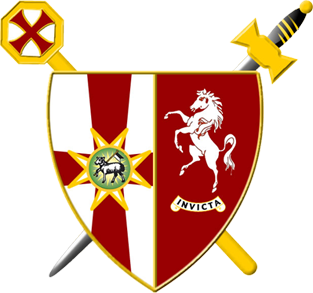 The United Religious, Military and Masonic Orders of the Temple and of St John of Jerusalem, Palestine, Rhodes and Malta in England and Wales and Provinces Overseas


Province of Kent


Kent Preceptories of Improvement



At the express wish of the majority of the Knights of the Province, there are now three Preceptories of Improvement under the auspices of the existing Kent Provincial Preceptory of Improvement at Wigmore and its Senior Preceptors E.Kt. Ron Pritchard GtadeC. They are as follows:
Wigmore Masonic Hall,
Woodside, Wigmore, Kent, ME8 0PG

PRECEPTOR:
Ron Pritchard T: 01795 842841 E: ronandles@btinternet.com

First Saturday in the month, except June and July. Start 10 AM
Margate Masonic Hall,
New Cross Street, Margate, Kent, CT9 1EH - Thanet Preceptory No. 401

PRECEPTORS:
Andy Dive T: 01843 822136 E: andrewd@vfast.co.uk
Malcolm Argent T: 01843 831859 E: m.argent@btinternet.com

Third Saturday on alternate months, except March and November which will be the Second Saturday. Start 10am.
Welling Masonic Hall,
Bellegrove Road, Welling, Kent, DA16 3RD Richard Plantagenet Preceptory No. 597

PRECEPTORS:
E.Kt. Dennis Dean T: 01634 924463 E: dennisdean121@yahoo.co.uk
E.Kt. Norman Playford T: 020 8301 3285 E: normanplayford@yahoo.co.uk

Second Sunday in each month. Start 10 AM

All of the above will enable a more flexible approach to training and in any given month there should be 3 P.o.Is. available. The Preceptors named for Margate, Welling and Wrotham are initially for contact only. All training will be supervised by E.Kt. Pritchard.


---


< back