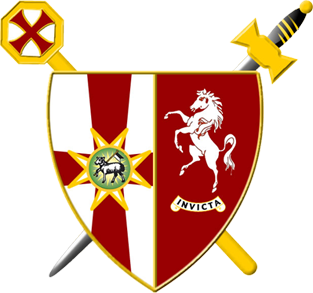 The United Religious, Military and Masonic Orders of the Temple and of St John of Jerusalem, Palestine, Rhodes and Malta in England and Wales and Provinces Overseas


Province of Kent

In Memory of our fallen knights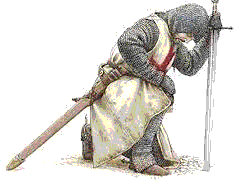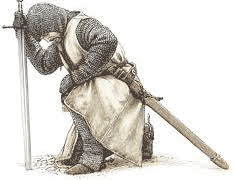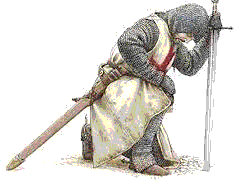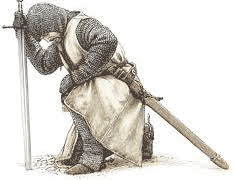 To our Brother Knights who have now returned their swords for the last time and heard and obey the Great Captains word of command and their place here will know them no more, for they have departed on their final pilgrimage which ends in the holy City.




Provincial Priory of Kent - Obituary


************
E.Kt. Graham Anthony Webb passed away on 18/6/2022
A former member of Westwood Preceptory No.433, Kent Bodyguard Preceptory No.552 and Fredrick Friday Preceptory No. 484.
************
Past Provincial Prior R.E.Kt. Peter John McIntyre passed away on 29/5/2022
Honorary member of St. Michael's Preceptory No.436, Galloway Preceptory No.596 and Kent Bodyguard Preceptory No.552. Former member of Fredrick Friday Preceptory No.484
************
Past Most Eminent and Supreme Grand Master Timothy John Lewis passed away on 14/5/2022
Honorary member of Crystal Palace Preceptory No.257 and a former member of Frederick Friday Preceptory No.484
************
E.Kt. Peter Ernst Ribi P.Gt.St.BR's (VB) passed away on 12/5/2022
A member of Crystal Palace Preceptory No. 257
************
E.Kt. Daniel John Spencer P.Prov.St.BR's (VB) passed away on 15/4/2022
A member of Axstane Preceptory of St John Jerusalem No. 373
************
E.Kt. Brian Haden Edwards P.Gt. Herald passed away on 22/3/2022
A member of Bromley Preceptory No. 286
************
E.Kt Joseph Flaherty P.Pr St.Br.(B)e passed away on 12/3/2022
A member of Roffa's Camp Preceptory No. 224
************
KT Michael William White passed away on 28/01/22
A member of Lullingstone Preceptory No. 155
************
E.Kt. Brian Card, P.Gt.W. passed away on 02/12/21
A member of Boxley Abbey Preceptory No. 402
************
E. Kt. Eric Plaistow P.Pr.St.B. (VB) passed away on 17/11/21
A member of Axstane Preceptory of St. John Jerusalem No. 371 and West Kent Preceptory No.373
************
E.Kt Neil Philip Slade passed away on 29/10/21
A member of West Kent Preceptory No. 371 and the Provincial Priors Bodyguard
************
E.KT. Robert Terrence Bishop, P.Pr Warden of Regalia passed away on 24/8/2021
A member of Oakley Preceptory No. 555
************
Knight Angel Ignacio Medina Perez passed away on 14/07/21
A member of Lord Harris Preceptory No. 475
************
Knight Martin Philip Ades passed away on 10/07/21
A member of Temple Ewell Preceptory No. 325
************
Knight Dr. Ralph Dementri Ransom of passed away on 29/05/21
A member of The Kent Preceptory of St. George No. 629
************
Eminent Knight Edward Richard Hickmott P.Gt.Cof G, passed away on 21/05/21
A member of St. Vincent Preceptory N0.333 and the Kent Body Guard Preceptory No. 552
************
Eminent Knight Roger Trevor Pettit P.Pr. Her passed away on 25/03/21
An honorary member of St. Michael's Preceptory No. 436
************
Eminent Knight Ronald J.T.Alford P.1st Con passed away on 25/05/21
A member of the Shirley Woolmer Preceptory No. 500
************
Eminent Knight Michael David Stevens P.P.Capt of Gds passed away on 5/05/21
A member of the Boxley Abbey Preceptory No. 402
************
Eminent Knight David Randall Thomas P Pr 2nd Con passed away on 26/03/21
A member of the Shirley Woolmer Preceptory No. 500
************
Eminent Knight Peter Abbott PPReg passed away on 23/02/21
A member of the Pilgrims Way Preceptory No. 392
************
Eminent Knight Ronald Bernard Ferris passed away on 23/01/21
A member of Galloway Preceptory No. 596 and Westwood Preceptory No. 433
************
E.Kt. Kenneth Alan Seddington passed away on 09/01/21
A Honorary member of Lullingstone Preceptory No. 155
************
Very Eminent Knight Ernest Albert Adlington P.Gt. REG.passed away on 14/01/21
A member of Holy Trinity Preceptory No. 391
************
Right Eminent Knight John Brackley GCT passed away on 2/01/21
A recent member of Crystal Palace Preceptory No. 257
************
Right Eminent Knight Brian Edwin Collins P.Gt. A-de-C passed away on 10/12/20
A member of Crystal Palace Preceptory No. 257
************
Knight Robert James Lamborn who passed away on 25/12/20
A recent member of Oakley Preceptory No. 555
************
Eminent Knight Trevor Casleton P.Prov. 2ndCon, passed away on 29/08/20
A recent member of The Galloway Preceptory No. 596
************
Eminent Knight Keith Leslie Charles Stoner P.Prov.2nd Con. passed away on 22/07/20
A member of the St Vincent Preceptory No. 333
************
Eminent Knight Brian William Eatwell P.Prov.Her passed away on 26/06/20
A member of the Richard Plantagenet Preceptory No. 597
************
Knight John Ian Thomas passed away on 16/04/20
A member of the Black Prince Preceptory No. 146
************
Eminent Knight Roy Edward Hutchings P.Prov.A-de-C passed away on 20/04/20
A member of the The Preceptory of St. George No. 629
************
Eminent Knight Peter Basil Torres P.Prov.Her passed away on 20/04/20
A member of the Axtane Preceptory of ST. John of Jerusalem No. 373
************
Knight Sheik Gerald Logos Thompson passed away on 02/04/20
A member of the Crystal Palace Preceptory No. 257
************
Eminent Knight Christopher Harry Beames P.Prov.Her passed away on 19/01/20
A member of the St. Vincents Preceptory No. 333
************
If you wish to contact the province please email on of the following:-
Vice-Chancellor:
kent.kt.vc@icloud.com
The Provincial Prelate:
howardtpashley@yahoo.co.uk
The Provincial Almoner:
rwhudson@ntlworld.com
---