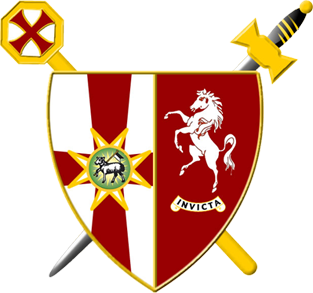 The United Religious, Military and Masonic Orders of the Temple and of St John of Jerusalem, Palestine, Rhodes and Malta in England and Wales and Provinces Overseas

Province of Kent

The meeting of the Middlesex Provincial Priory

On Wednesday 6th July a special event was held to mark the 50th anniversary of the 1970 Consecration meeting of the Middlesex Provincial Priory, delayed by two years because of Covid.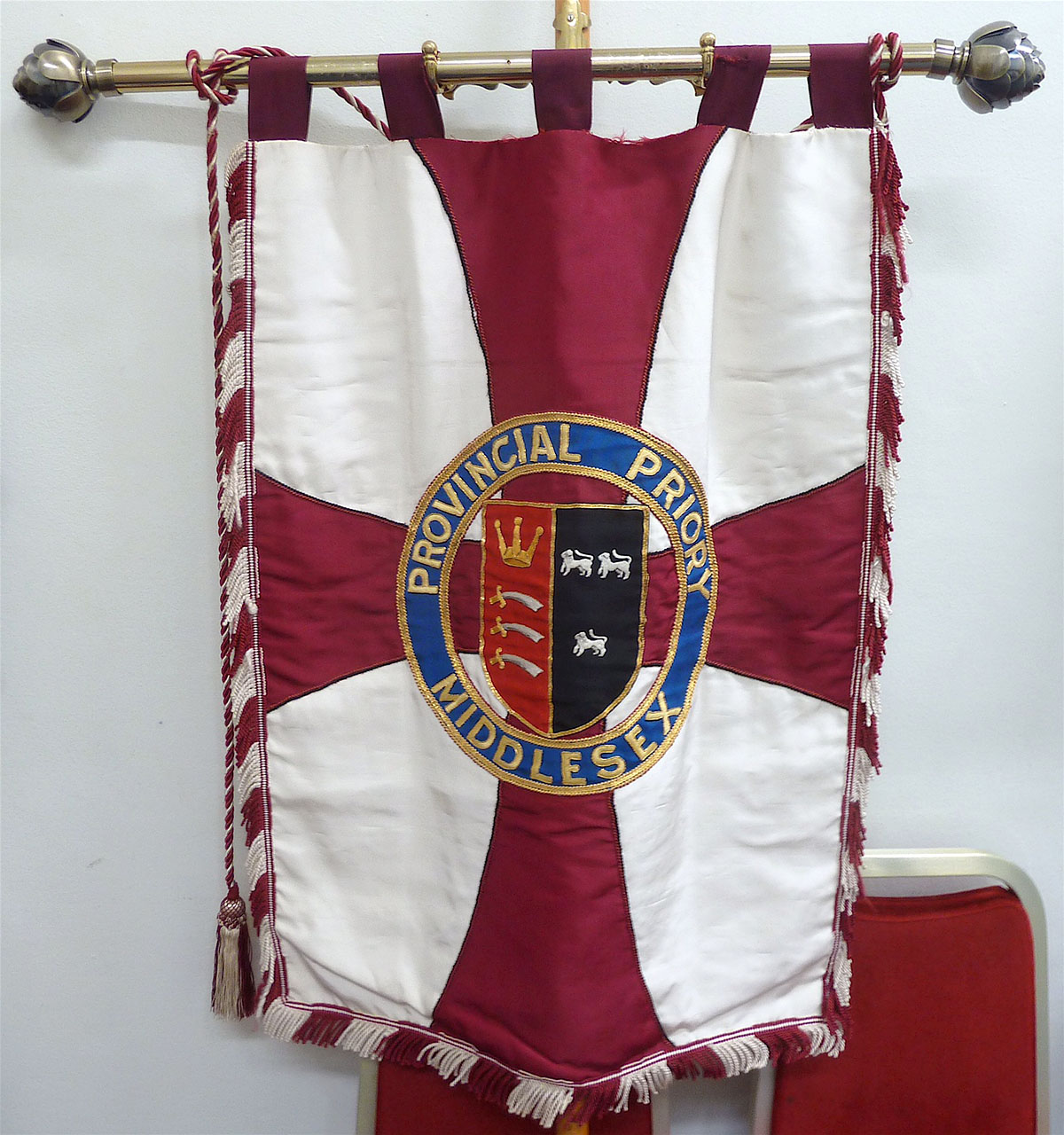 Middlesex Provincial Banner

The meeting was held in Mark Masons Hall under dispensation from the Provincial Prior of London. This was because the usual venue in Twickenham was too small for the expected attendance. The meeting was enriched by a brief explanation of each Preceptory Banner in the Province and a brief history of the Past Provincial Priors.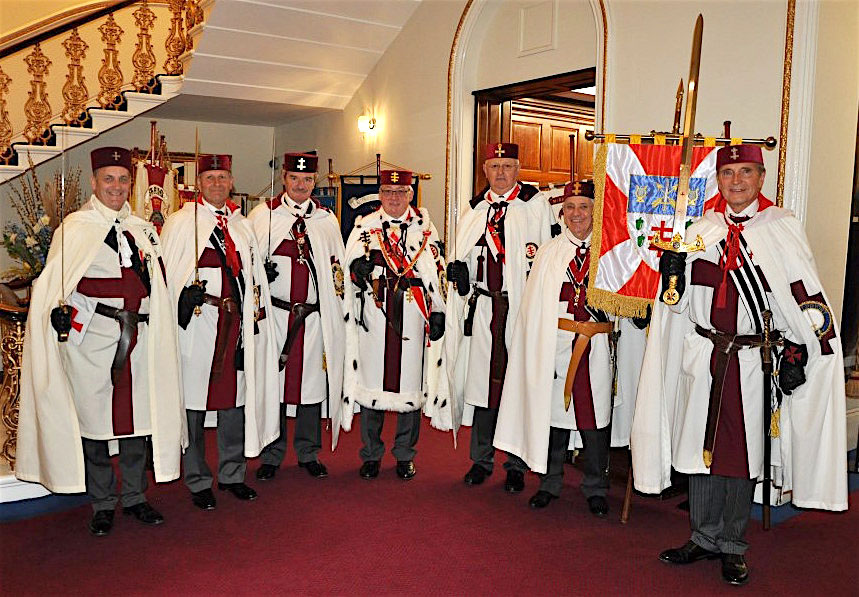 The Most Eminent & supreme Grand Master Paul Raymond Clement was in attendance with the Great Marshal and Active Great officers, three from Kent, Deputy Great Marshal E.Kt. Kelvin Gane. Grand Masters Banner Bearer E.Kt. Norman Playford and Grand Masters Bodyguard as Great Aide de Camp Kt. Andrew Waddington.

We all enjoyed a Tomahawk Pork chop for lunch with the usual trimmings. The visiting executive and Great officers from Kent all enjoyed the celebrations and received a gift of a set of cuff links.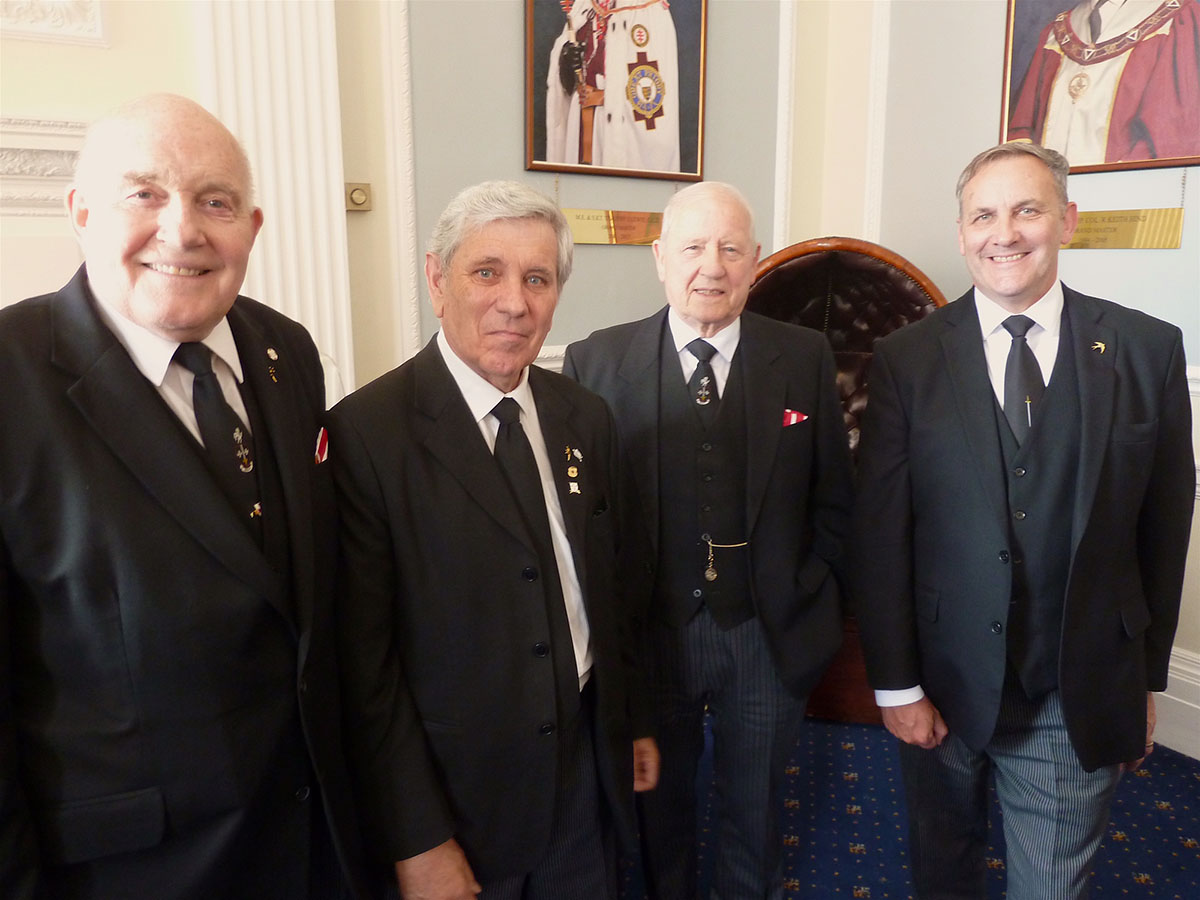 The Kent visiting party of Pieter Jan Swinge, Norman Playford, David Jordan and Andrew Waddington



---

< back