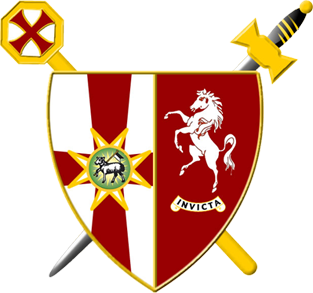 The United Religious, Military and Masonic Orders of the Temple and of St John of Jerusalem, Palestine, Rhodes and Malta in England and Wales and Provinces Overseas

Province of Kent

A new Knight at Oakley Preceptory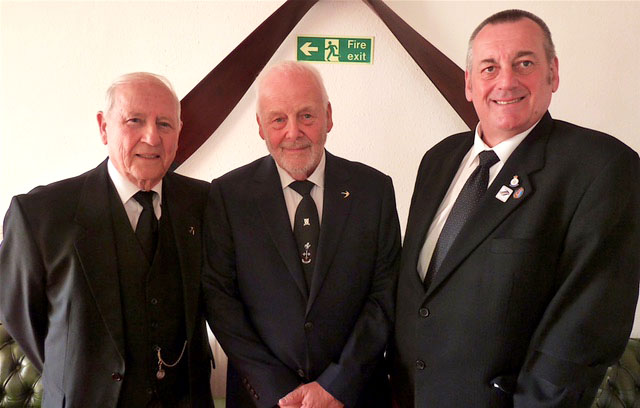 David Jordan, John Berry and Mark Elphick
At Oakley Preceptory No.555 at Bromley Masonic Hall on the 15th of June 2022 E.Kt. John Berry was proclaimed into the Preceptors chair for a second year and afterwards he installed a Knight into the order, Kt. Mark Elphick. The Provincial Prior R.E.Kt David Jordan preformed the accolade and Knighted our new companion in arms.

The Provincial Marshal E.Kt. Kelvin Gane not only preformed his Provincial Marshal duties by announcing that the Provincial Prior is demanding admission into the Preceptory but marshalled the whole proclaiming ceremony and installation of a Knight ceremony. To top the evening the Preceptory had to be closed with full recession ceremony then a Priory of Malta was opened to Proclaim E.Kt. John Berry as Eminent Prior.

A good number of Provincial Active officers was in attendance and filled many vacant offices.



---

< back