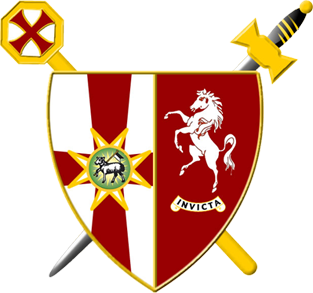 The United Religious, Military and Masonic Orders of the Temple and of St John of Jerusalem, Palestine, Rhodes and Malta in England and Wales and Provinces Overseas

Province of Kent

Boxley Abbey Priory No. 402 Provincial Malta meeting

On Monday 11th May at the Masonic Centre, Tovil Hill, Maidstone, the Boxley Abbey Priory held a special Malta meeting.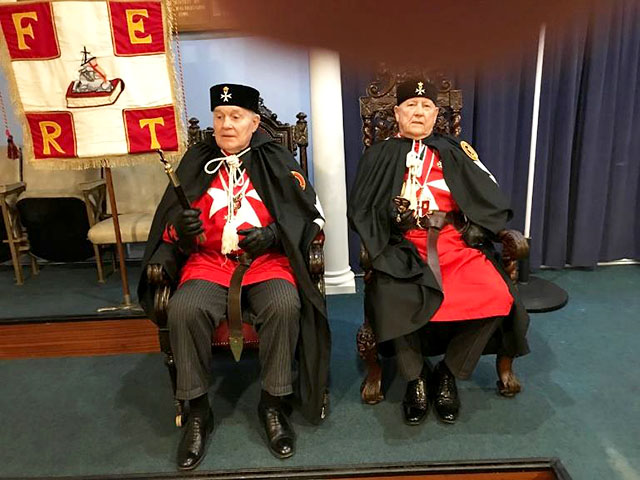 The Provincial Prior, R.E.Kt. David Jordan with the Provincial Sub-Prior E.Kt Pieter Jan Swinge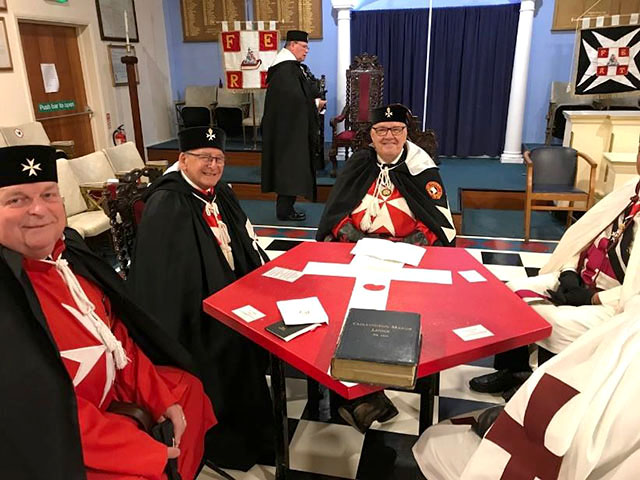 The Prior of Boxley Abbey Priory E.Kt. Arthur Baker and officers of the Pentangle table

The meeting was attended by the Provincial Prior and some twenty fiveother Knights of Kent. Two Knights Templar completed the Malta degree and were welcomed in excellent order. The Provincial Prior was pleased to then appoint and invest a number of Knights with Provincial Honours and promotions.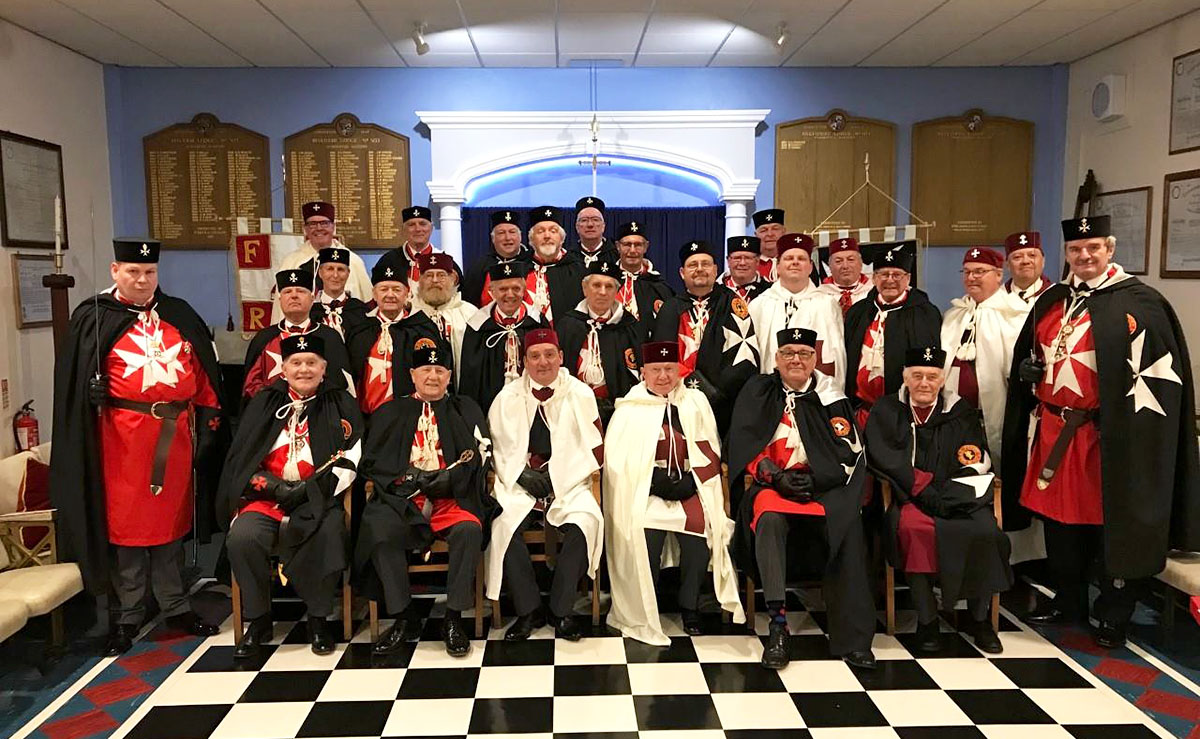 The assembled company, flanked by the Provincial Mareschal and his deputy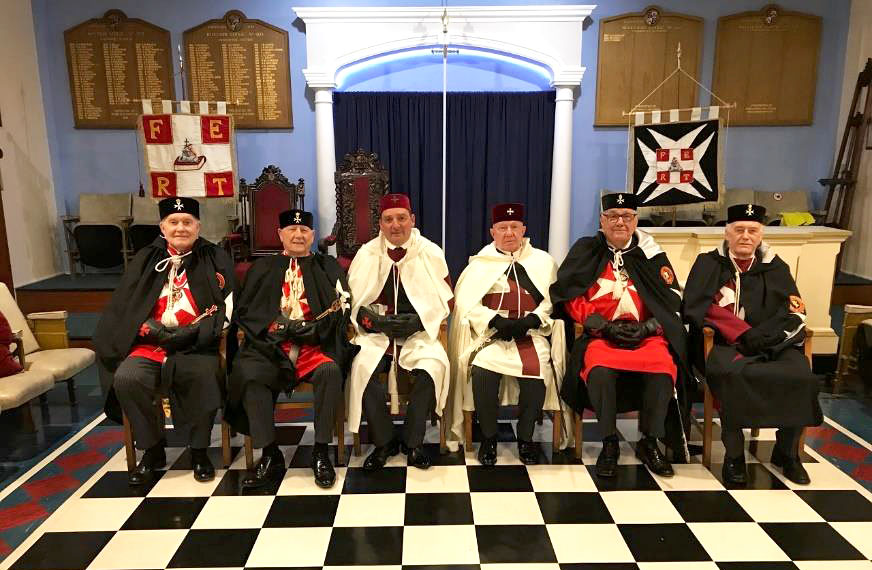 The two new Knights of Malta, Kt. Mark Ransey and Kt. Peter Downs supported by senior members of the province

---

< back