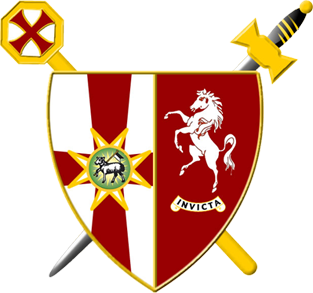 The United Religious, Military and Masonic Orders of the Temple and of St John of Jerusalem, Palestine, Rhodes and Malta in England and Wales and Provinces Overseas

Province of Kent

Oakley Preceptory No.555 Installation meeting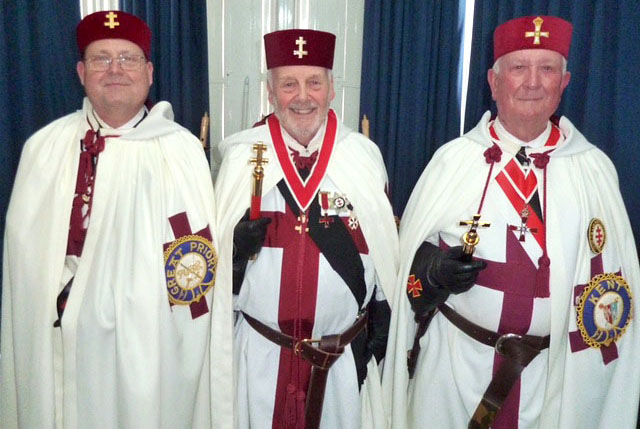 On 20th April 2022 E.Kt. John Berry was installed into the Chair of Oakley Preceptory by E.Kt. Dennis Dean and ablely assisted by R.E.Kt. Kessick John Jones personal guest of the Eminent Preceptor who invested John with his Preceptor Regalia in the inner workings.

E.Kt Kelvin Gane assisted the Preceptory by acting as the Preceptory Marshall. E.Kt. Graham Mitchell attended as the Representative of the Provincial Prior. Eminent Knight John Installation was prosponed earlier in the month due to Bromley Masonic Centre being closed because of a Covid out break among the staff.

Unfortumnely many of the regular members of Oakley couldn't attend the revised date, however Eminent Knight John enjoyed a full Installation ceremony and was Installed and Proclaimed as the Eminent Preceptor of Oakley Preceptory and Priory, later proceeded over a fine Refectory afterwards.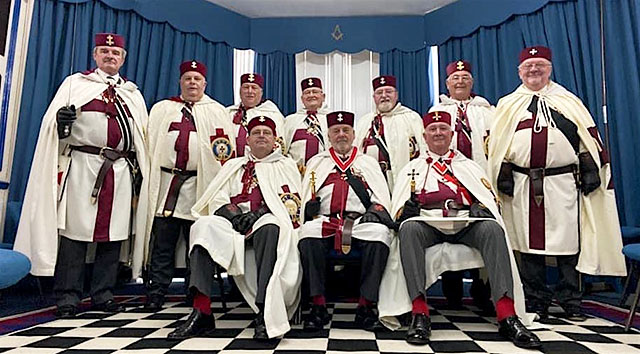 ---

< back