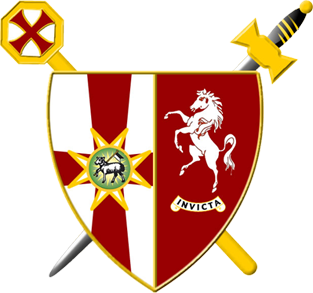 The United Religious, Military and Masonic Orders of the Temple and of St John of Jerusalem, Palestine, Rhodes and Malta in England and Wales and Provinces Overseas


Province of Kent

Knights Templar Rules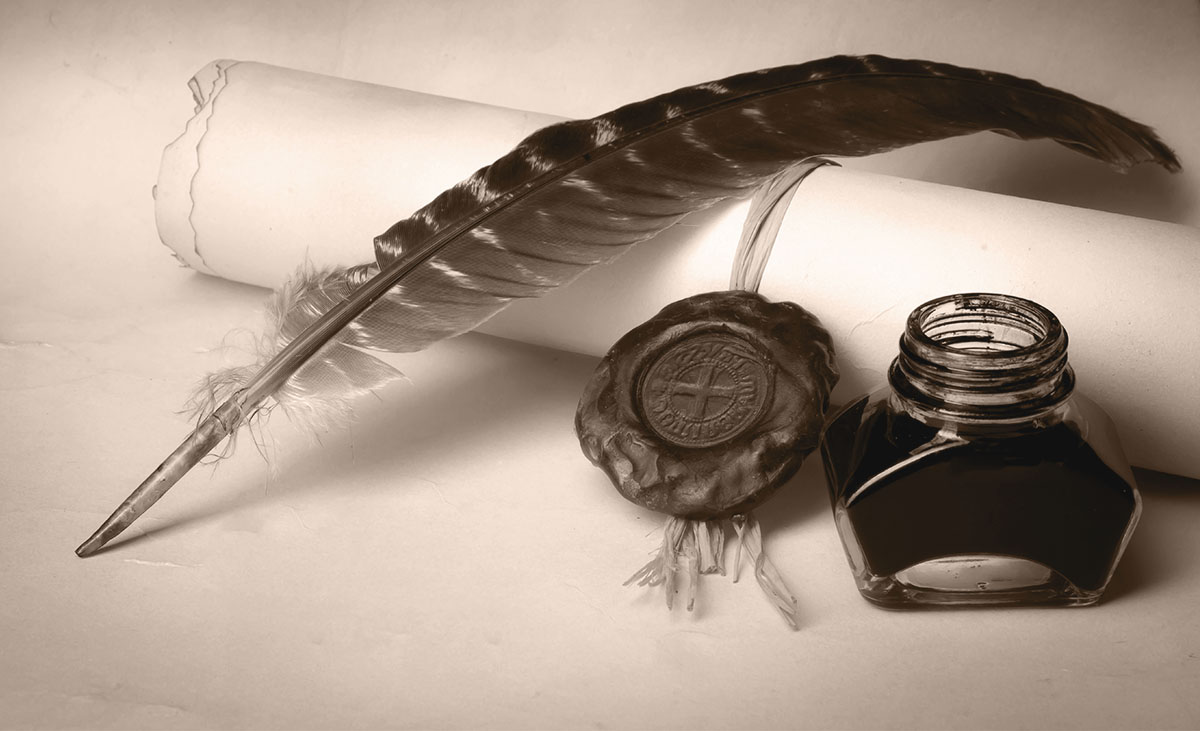 In 1125 St. Bernard wrote to Hugh de Payns declaring that Christian Knights should embody virtues of the age, fighting a war that was more spiritual than physical.

Three years later, in the year 1128, he attended the Council of Troyes, at which he traced the outlines of the Knights Templar Rule.

Here are some of the rules which started at about 70 in number but eventually numbered over 700.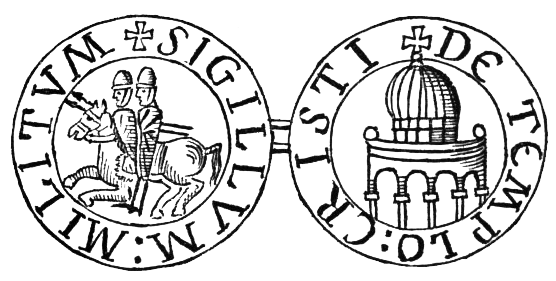 Rule 1 Commands that it is your obligation to despise the light of the present life having ignored the suffering of your body, be learned and strengthened by the teachings of the Lord. Let no one fear the battle ahead.

---
Rule 2 commands that Knights Templars away on Holy Land duties, had to say the Lord's Prayer 13 times at Matins then 7 times at each hour unto Vespers which then required 9 more Lords Prayers.

---
Rule 3 Commands that on the death of a Knight, the Brother's offer a hundred Lord's Prayers continually to the seventh day on his behalf. "We also bid with pastoral authority that daily, just as food was given to a living brother let it be given to a poor person until the fortieth day".

---
Rule 4 Commands - Let the servants of the church have only food and clothing according to divine authority, and let them presume to have nothing more unless the Master willingly and freely gives it.

---
Rule 5 Commands that on the death of a Temporarily Brother, Chaplain's offer thirty Lord's Prayers continually to the seventh day on his behalf. "Let some poor person have with divine love and brotherly devotion, seven days of sustenance for his soul".

---
Rule 6 Commands - No Knight Templar may make an offering of his own life. By day and night let him remain with a pure heart in his declaration – "I will lift up the cup of salvation".

---
Rule 7 Commands that "you may hear the divine office whilst standing excessively and without limit. We instruct this not to happen both strong and weak to sit down in order to avoid scandal. But to rise at the recitation of the gospels and in prayers to God".

---
Rule 8 Commands that your food be taken in common in the refectory, sometimes it is necessary to ask softly and privately for what you may need. But at all times your needs be sought with all humility and with submission of reverence.

---
Rule 11 It is generally accepted that the Brothers eat in pairs because of the lack of bowls and that they provide carefully for each other. Each Knight should have equal measure of wine for himself.

---
Rule 12 Commands - on Monday, Wednesday, and Saturday, eat two or three courses of vegetables or other nourishment, or cooked food without meat, may it suffice for all.

---
Rule 13 Commands - on Friday eat Lenten foods for the entire congregation. Except in the case of illness. Out of reverence for the Lord's passion from the Feast of all Saints until Easter.

---
Rule 14 Commands that after lunch and dinner they always deliver thanks with a humble heart to our Lord, in church or if away at the place where they are. It is commanded to distribute left over pieces of bread with Brotherly care to the poor.

---
Rule 15 Commands that a tenth of your bread is to be given as alms. The reward of poverty which is the Kingdom of Heaven, is without a doubt reserved for the poor in spirit. We bid you to give daily as your alms a tenth of your bread to the poor.

---
Rule 16a Commands that the Master signals when the Sun sets in the West, if it is the custom of the same area you should attend compline and if desired take a common meal at the disposition and judgement of the Master.

---
Rule 16b Commands that the Master may let them receive water with their meal and may direct it, graciously they receive mixed wine in a proper amount. But rather sparingly because "wine makes even the wise renounce God".

---
Rule 17a Commands that Knights Templars are only to wear white mantles, so that those who abandoned the life of darkness will recognize each other. White signifies purity and complete chastity of the heart and healthiness of the body.

---
Rule 17b Commands that silence is to be kept, when compline has ended, one should go to bed. While the Brothers are leaving compline let there be no permission to speak freely again to another in public unless by urgent necessity.

---
Rule 19 Commands that a community of provisions be observed among the Brothers, whenever someone needs less, let him give thanks to God and not be sadden, but he who requires more, let him be humbled because of his weakness.

---
Rule 20a Commands that Knights Templars wear white so that they may put a dark life behind them and may recognize that through brightness and whiteness they are reconciled with their creator.

---
Rule 20b Chastity is assurance of the mind, soundness of the body. For unless every Knight will have persevered in chastity, he will not be able to come to perpetual rest and see God.

---
Rule 20c Commands that Knights Templars may wear the skins of Lambs under their white vestments but mut not wear furs or other animal skins through the winter or a hide even as a cover. Unless it be of a Lamb or ram skin.

---
Rule 21 Commands that Knights Templars shall each have only one mattress, one bolster and a linen blanket. At all times to sleep dressed in a short, breeches, belt and shoes to be ready to defend.

---
Rule 22 Prohibited serving Knights Templar from growing their hair long but allowed them to grow beards. Due to the saying "Be born as I am born".

---
Rule 25 Commands if a Brother on account of a fault or on account of a feeling of pride shall desire to have beautiful and excellent things, for such a presumption he without a doubt, deserves the most vile things.

---
Rule 26 Commands that Knights Templar only eat meat on 3 days each week, except at Christmas, all Saints, the Assumption and the feasts of the twelve apostles.

---
Rule 27 Let the Bailiff with consideration have regard for the length and quality of clothing with equal measure so that the eye of gossipers or accusers may not presume to notice any difference among the Brothers.

---
Rule 28a Commands that a Knight's beard and whiskers should be cut regularly and orderly, so that no excessive facetious fault should be noticed. Let it be said: Make yourself clean because "I am pure and without sin".

---
Rule 28b Commands that a Knight's hair should be cut chiefly in such a way that the front and back are seen as regular and orderly. For neatness is necessary inwardly and outwardly.

---
Rule 29 Commands that it is offensive to wear exotic shoe buckles and pointed shoes. It is prohibited to speak against it, so no one should have any. Also, excessively long hair and immoderately fitted clothes.

---
Rule 30 Commands that Knights Templars may have three horses but no more because of the exceptional poverty of the house of God. Each Knight may have a squire to care for him and his horses.

---
Rule 32 Knights who temporarily serve Christ in the purity of their souls buy horses and arms suitable for their daily needs. If in service he loses his mount or armour let the Master provide others within the house generosity.

---
Rule 34 Knights Templar who explicitly seek another horse or equipment, let him come before the Master and show him the reason with true faith and pure resolve. The matter then stands at the judgement of the Master.

---
Rule 36 Commands that a Knight Templar may not place a covering on spears, shields, scabbards and lances because these things are understood not as a benefit but rather as a detriment to us all.

---
Rule 37 Commands that a Knights horse feed bag should be made chiefly of wool or linen and let him not with almost any exception have any other kind.

---
Rule 38 It is permitted for the Mater to give away horses, arms, or anything whatsoever to anyone. But let it not displease him, whose item it was and were given away, because if he has become angered over this, he acts against God.

---
Rule 39 Commands that no one dare to exchange his own property with another Knight without the permission of the Master. Nor dare to request anything unless it is brother to brother and small and insignificant.

---
Rule 40 If something has been given freely to a Brother without request. Let him present it to the Master. If the gift is for his own needs and no one else. Let him not receive it until he has obtained consent from the Master.

---
Rule 42 Commands that Knights Templars are not allowed to receive or send letters without the permission of the Master. If permitted it has to be read in the Masters presence.

---
Rule 43 Since every idle word is known to produce sin. What will those boasting of their own faults say before a Judge. The Prophet said. "But when I was silent and still, not even saying anything good, my anguish increased".

---
Rule 44 Commands that Knights are forbidden to go hawking with a Falconer. It is not fitting for a member of the order to cling to worldly pleasures. But rather to hear the preaching's of the Lord.

---
Rule 45 Commands that a Knight should guard against hunting with a bow and arrow unless for the sake of defending against the faithless heathen. Let him not spur his horse out of desire for catching game.

---
Rule 46 Commands that Knights Templar may hunt the King of Beasts the Lion because "He prowls around looking for someone to devour".

---
Rule 47
"We are aware that persecutors of the Holy Church are countless in number and they incessantly disturb those who love the faith. In the opinion of the Council you obey the judgement of the Judges who are faithful and devoted to the truth".
---
Rule 48 Commands that concerning all things taken away from you. Obey the judgement of the Judges. We order that this same rule be always observed in all things unjustly taken away from you.

---
Rule 49 Commands Knights Templar may advance and strike the enemy without blame and may on account of merit and gift of honesty possess land and men and retain farmers and justly rule them.

---
Rule 50 Commands Knights Templar, Watchful care should be exhibited above all to those who are ill and let them be served as Christ. Let it be kept in mind "I was sick and you visited me".

---
Rule 51 Commands that those who care for the ill with all attention and watchfulness, supervise faithfully and diligently whatsoever is necessary for the treatment of their various ailments, so that the ill can be restored to health.

---
Rule 52 No Knight may provoke another to anger. Let one take great care, lest he presumes to incite someone to anger, because the highest mercy has bound equally the poor as well as the powerful with closeness and a bond of divine brotherhood.

---
Rule 53 Allows brothers who are married to join the order if they equally share their property with the brotherhood. Let them not go about in white mantles and white wool. If the brother dies let his wife have sustenance for life.

---
Rule 54 Commands that a Brother may not have female companions. It is dangerous to befriend women because the old enemy has cast out many people from the right path of paradise by female companionship.

---
Rule 56 Knight Templar Candidates were to determine if their petition was in earnest. Only after a probationary period and at the decision of the Master could they be admitted to the order.

---
Rule 57 States - "We order that all Brothers be called to Council by the Master. If it pleases the Master he is competent to assemble the entire congregation and when the Council has been heard, let that be done which the Master has considered to be better and wiser".

---
Rule 58 States - "We order by common council that the Brothers pray just as the emotions of mind or body dictate, standing or sitting. Nevertheless, with utmost reverence in simplicity and quietly so that one may not disturb another".

---
Rule 59 Recognized the servants and squires, from different provinces, who desired to be in the Templar house for their own salvation. Knights were to receive their trust and not drive away their good intentions.

---
Rule 60 States - "The rule of the Holy Father allows boys into the Brotherhood. Let them rear him for a time in which he may be able to courageously wipe out the enemies of Christ from the Holy Land with an armed hand".

---
Rule 61 Commands Knights Templar - Moreover, everyone should with kind consideration support and carefully honour the old, according to the debility of their faculties.

---
Rule 62 Commands Knights Templar to judge that it should be reasonably observed that food be given equally to all Brothers according to the ability of the Priory. For favoritism is not useful.

---
Rule 63 Commands Knights Templar - Let them not defile by word or action the purpose of the order, but by their example let them display the salts of wisdom and the spice of good works.

---
Rule 64a Let those Knights who are sent to different regions strive to observe the rule. In food, drink and in other things let them live blamelessly "so that they may also have a good reputation".

---
Rule 64b Let the Knight with whom they stay be honoured with the best report and if it can be done, let the home of the host never lack light at night lest the dark enemy bring misfortune.

---
Rule 65a Commands that if a Brother commits some minor fault, let him show his fault to the Master and make satisfaction. If he has not become habitual, let him have light penance.

---
Rule 65b Commands that if a Brother commits some minor fault, and it is made known to the Master by someone else, while the Brother remains quiet, let him be subjected to more severe discipline and correction.

---
Rule 65c Commands that if a Brother commits some serious fault let him be removed from association with the Brothers, and do not let him eat at the same table. But let him dedicate himself wholly to the direction of the Master.

---
Rule 66a Commands that if a Brother commits a serious fault that he may no longer be received. If he does not wish to improve let a more severe punishment be put on him. According to the Apostle "let him be rooted out of the holy flock".

---
Rule 66b Commands that if the Master must wield the staff and rod in hand, namely the staff of the strength of others, by which he supports weakness, and the rod by which with righteous zeal, he strikes the vices of failing Brothers.

---
Rule 67 Knights Templar are to wear woolen shirts unless on account of the excessive heat of the Eastern region where compassionately one linen shirt only to be given to wear from Easter to the Feast of All Saints.

---
Rule 68a Commands that Knights sleep in shirts and breeches and at all times let them be allowed to enjoy a cover of linen or rough cloth. Also, let there be a lamp continually lit until morning for the brothers who are sleeping.

---
Rule 68b Commands that Knights sleep in individual beds and not in any other way. But let each have covers and bedding with the Masters approval. A mattress, pillow and coarse cloth cover are sufficient for each.

---
Rule 69 Commands Knights Templar, to shun strife, envy, malice, murmurs, mutterings, slander, and to flee from these as if you would the plague. "Do not go spreading slander among your people".

---

< back