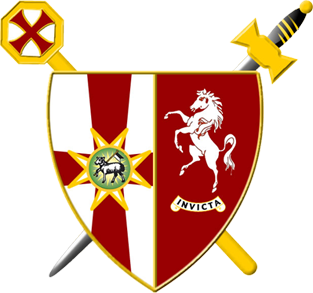 The United Religious, Military and Masonic Orders of the Temple and of St John of Jerusalem, Palestine, Rhodes and Malta in England and Wales and Provinces Overseas


Province of Kent

First Preceptory to open post Suspension



On the 3rd September the Kent Preceptory of St. George No. 629 held their first meeting after the lifting of the General Suspension of Masonic activity.
The meeting was also the first to be held at the Dartford Masonic Centre after it was re-opened on 1st September.
Ten members were joined by 2 guests for the meeting, where it was decided that the current Officers remain in place for a second year. This was followed by a shortened Malta meeting with the same decision being made.

The Knights then gathered in the bar for a very enjoyable socially distanced drink and chat.
Thanks must go to the Registrar, E.Kt. Kevin Murphy, for his efforts in arranging the meeting and also to everyone at Dartford Masonic Centre for the work done to allow the Centre to re-open.
If you wish to contact the province please email the Vice-Chancellor: kent.kt.vc@icloud.com


---

< back