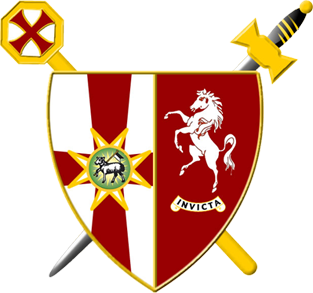 The United Religious, Military and Masonic Orders of the Temple and of St John of Jerusalem, Palestine, Rhodes and Malta in England and Wales and Provinces Overseas

Province of Kent

UPDATE- Head Shave to raise funds for the Eye Hospital completed 20/07/21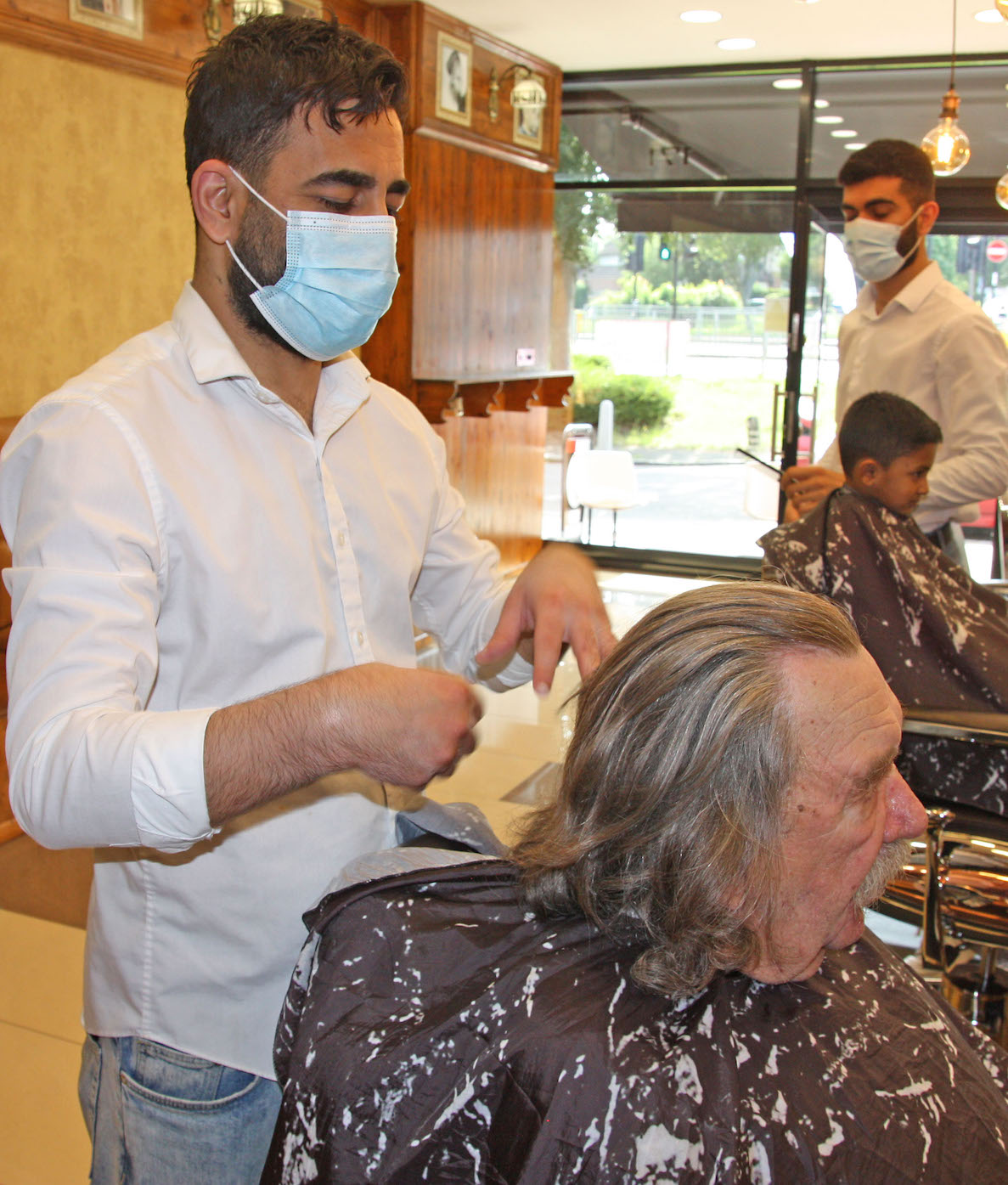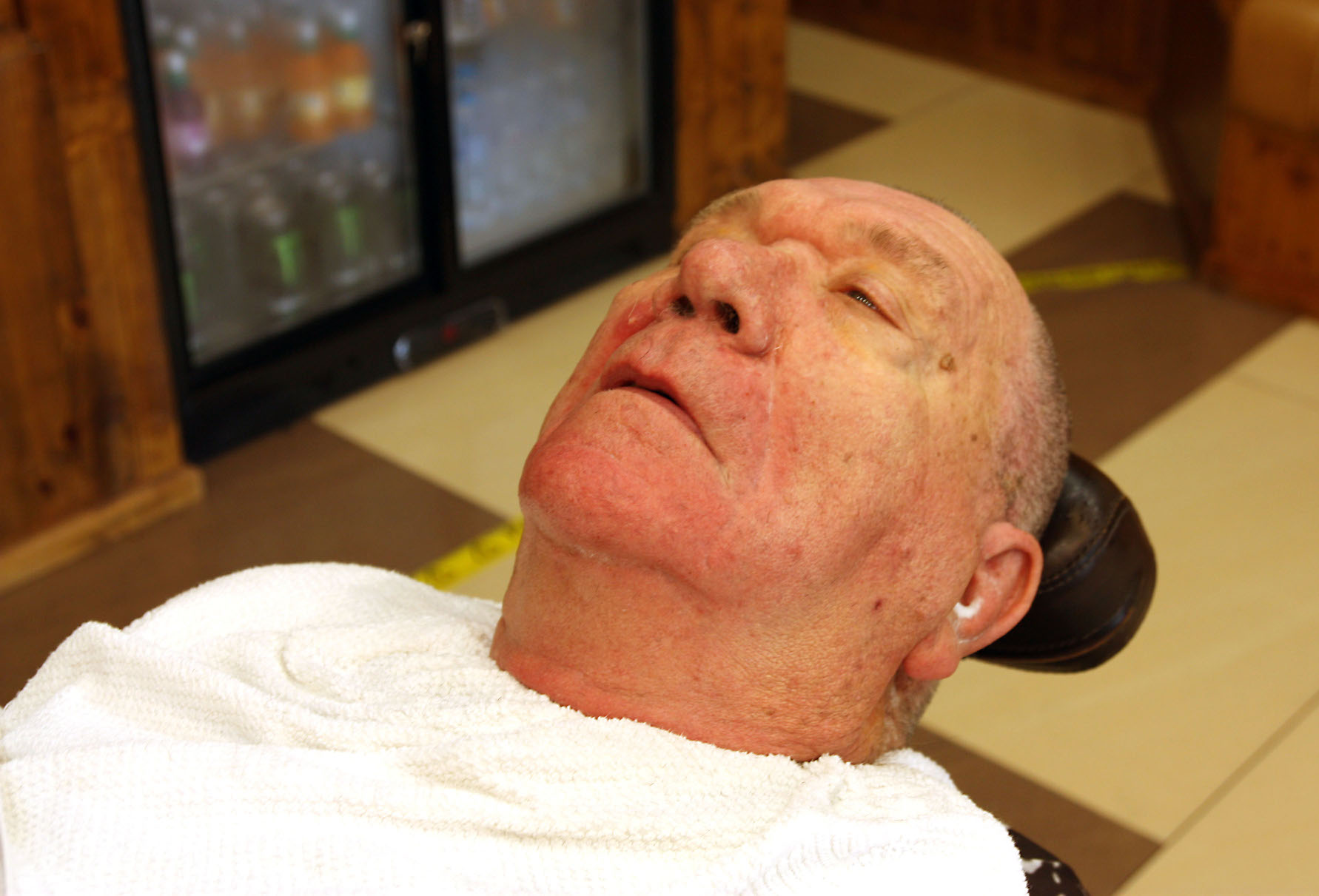 ---
Hair today - gone tomorrow, Charity event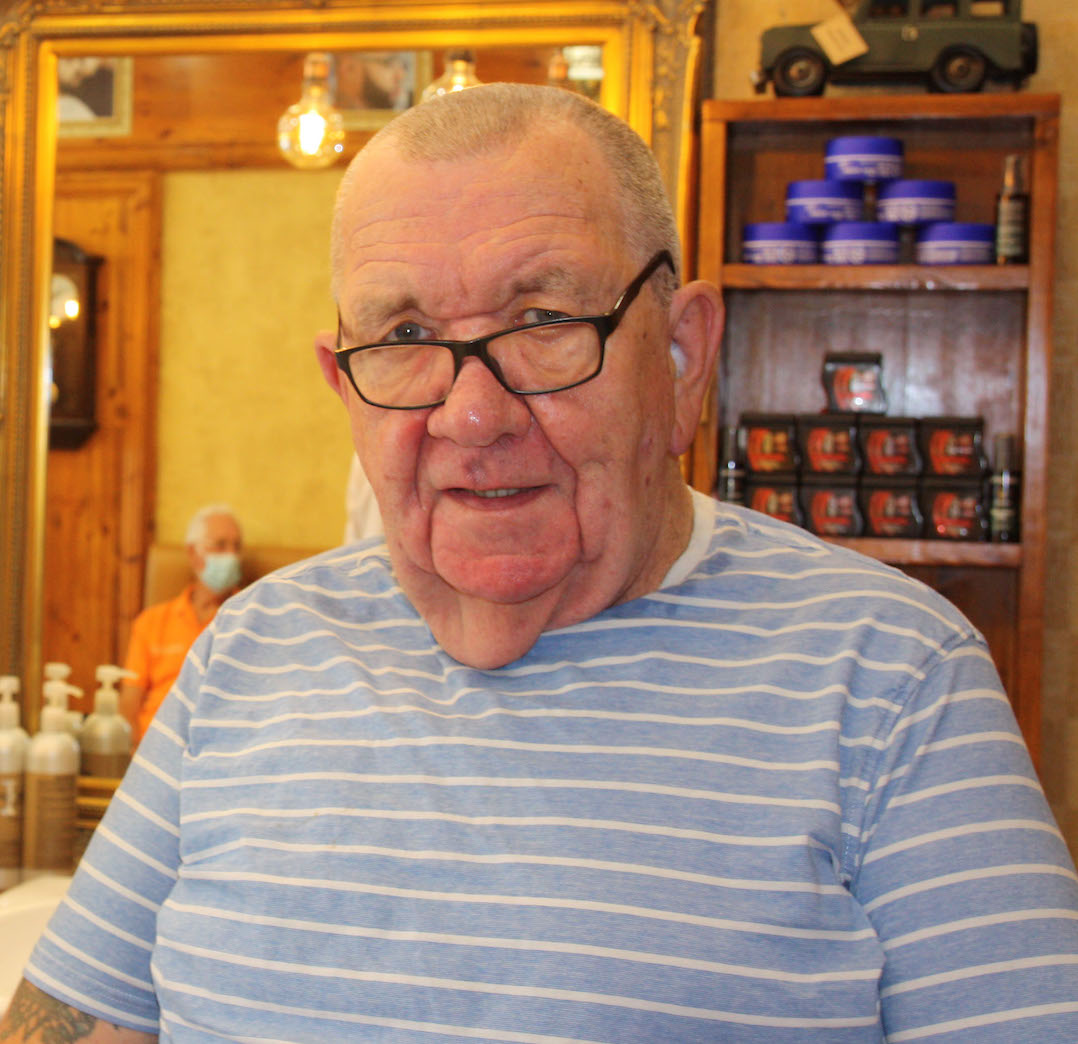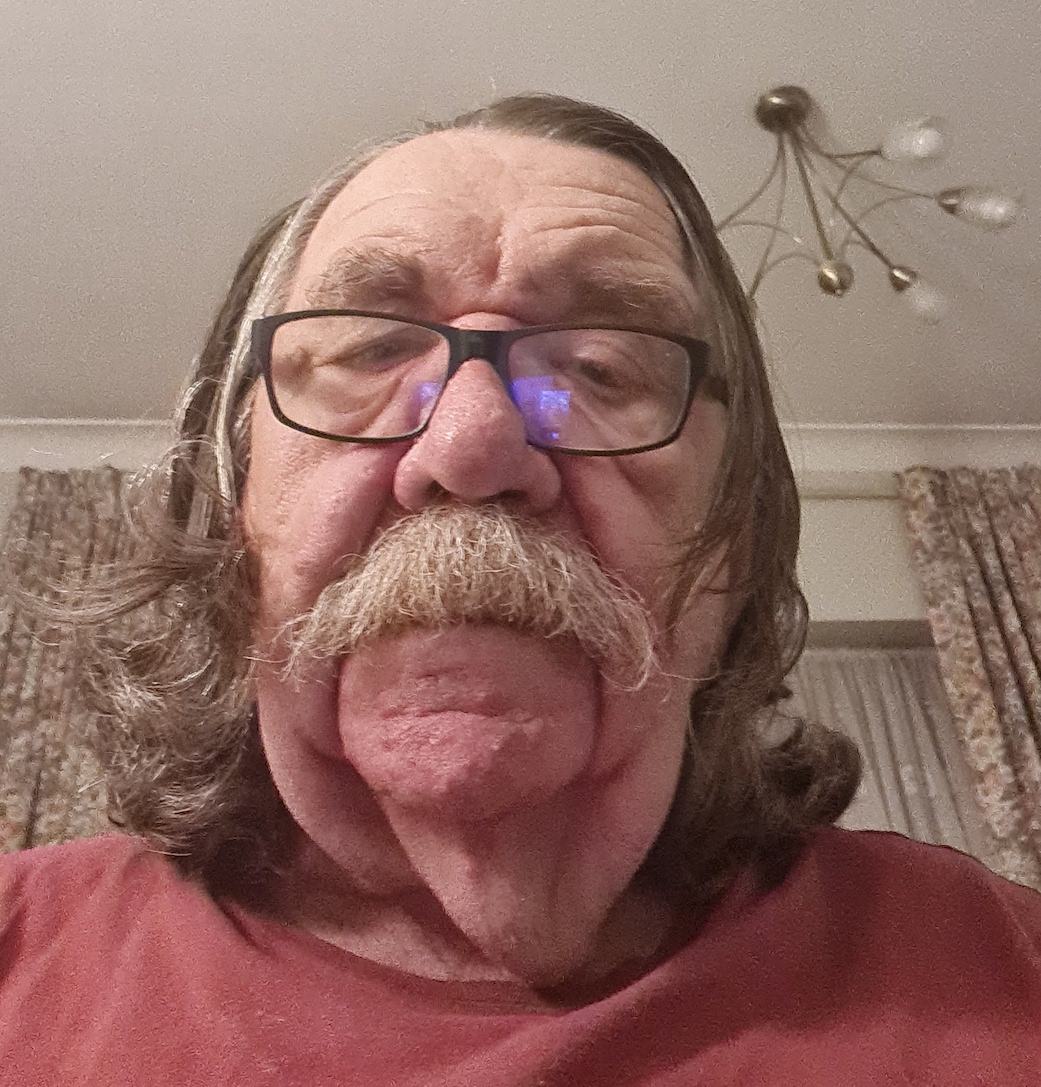 E.Kt. Wiktor Molleskog of the Oakley Preceptory No.555 and the Provincial Guard. Is undertaking a fund raising advent.
Wiktor said at the beginning of lockdown, he decided to let his hair grow, and to shave his head after the restrictions were lifted. As the restrictions are going to be lifted on 19th July 2021. Wiktor will shave his head and hopes to raise £500 for the Eye Hospital in Jerusalem.


Wiktor has set up a giving page on virginmoneygiving.com, the link to the page is https://virginmoneygiving.com/WiktorMolleskog

The donation money is paid directly to the St. John of Jerusalem Eye Hospital. Please brother Knights give generously.
---
Provincial Priory of Kent Virtual Business Meeting
The Annual Chapter of the Provincial Priory of Kent was held as a Provincial Virtual Business Meeting on Saturday the 3rd of July 2021. In Attendance was the Assistant Great Vice-Chancellor E.Kt. Daniel Heath and many other Distinguished Right Eminent Knights from other Provinces.
The Provincial Prior for Kent Right Eminent Knight David Jordan declared the Provincial Virtual Business Meeting open and welcomed all the Brother Knights present.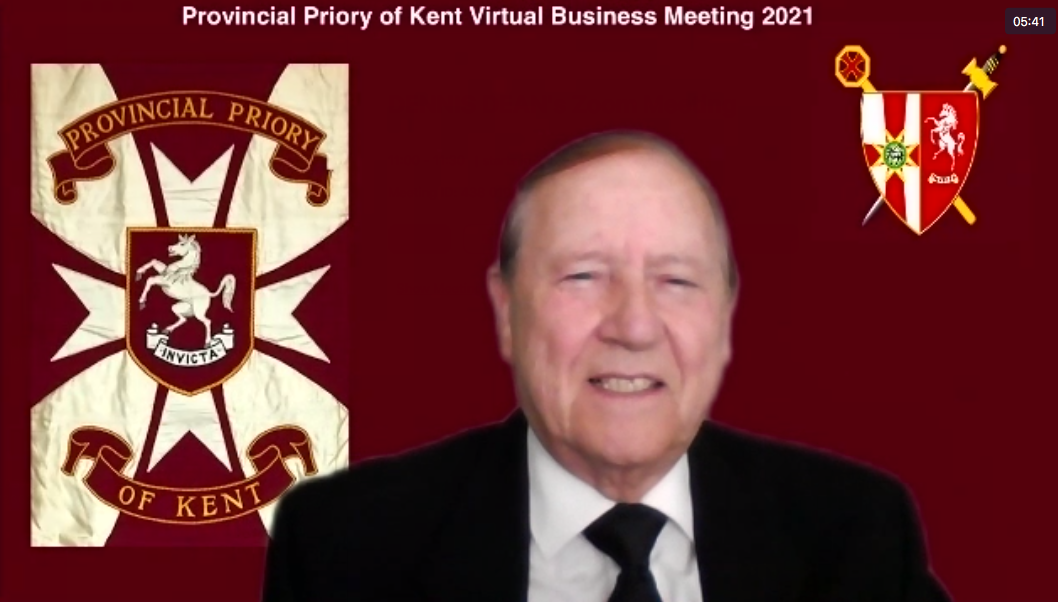 The Provincial Vice-Chancellor read the Permission to hold the Provincial Virtual Business Meeting.

The Provincial Registrar solemnly read aloud all the Brother Knights who have heard the Great Captains call to higher Service and the Provincial Prelate recited a Prayer for their eternal rest.

The regular business of the Province was then conducted and the Provincial Officers and Promoted Knights were appointed for the ensuing Year.

The Provincial Prior addressed the Brother Knights of the Province and thanked those Knight's who have added to the advancement of the order in Kent, and advised the Brother Knights of up and coming advents including 3 Provincial Malta meetings, informative seminars, two 50th Year Anniversary's and a December Provincial Church service.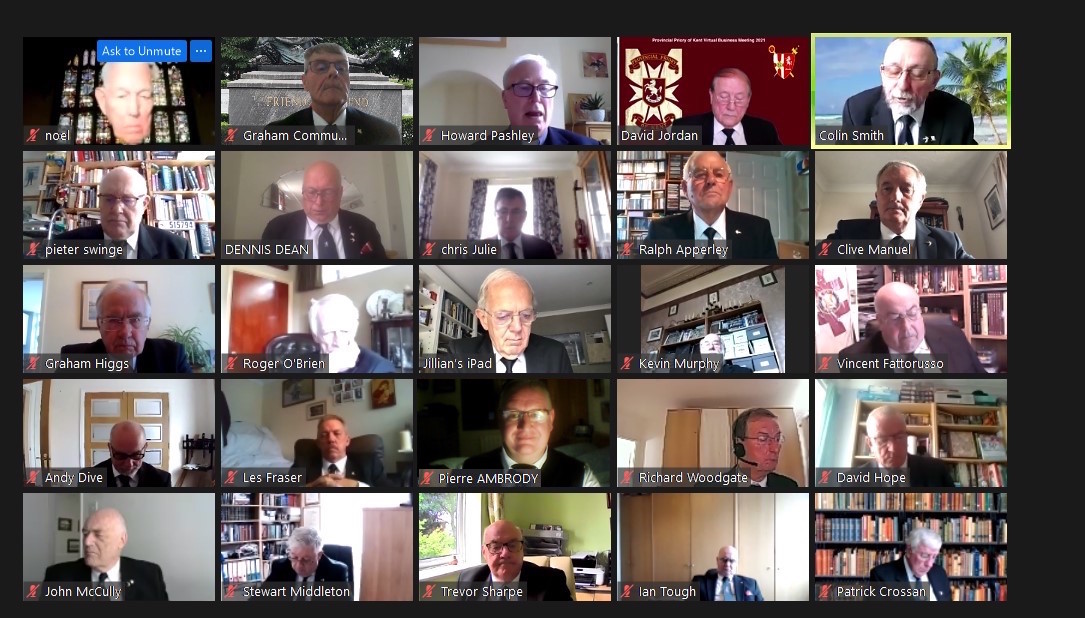 Before the Provincial Prior declared the Virtual Business meeting closed he invited the Assistant Vice-Chancellor to address the meeting. E.Kt. Dan thanked the Provincial Prior for the invitation and extended the good wishes of the Most Eminent and Supreme Grand Master and the Great Vice-Chancellor. He congratulated the Provincial team for a successful Virtual Provincial Priory meeting and he looked forward to seeing the brother knights at the Great Priory of Malta Meeting in November.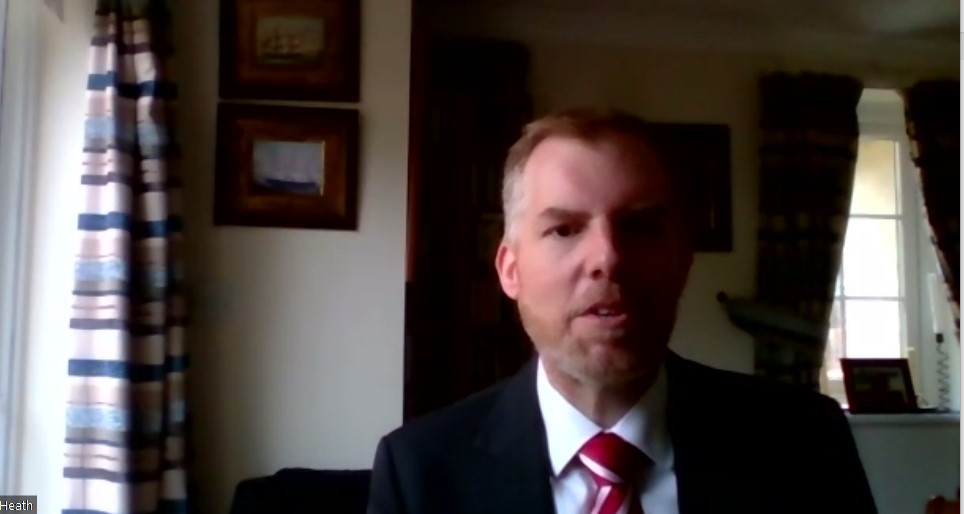 The Provincial Prior R.E.Kt. David Jordan then thanked and congratulated Graham Raven for hosting the meeting in a very professional manner and asked Graham to thank the Right worshipful Grand Master of West Kent Mark Estaugh for allowing the use of the facilities.

The Prior thanked everyone for attending and declared the Provincial Priory of Kent Virtual Business Meeting closed.


---
Knights Templar - Great Priory 2021 - Grand Master's Address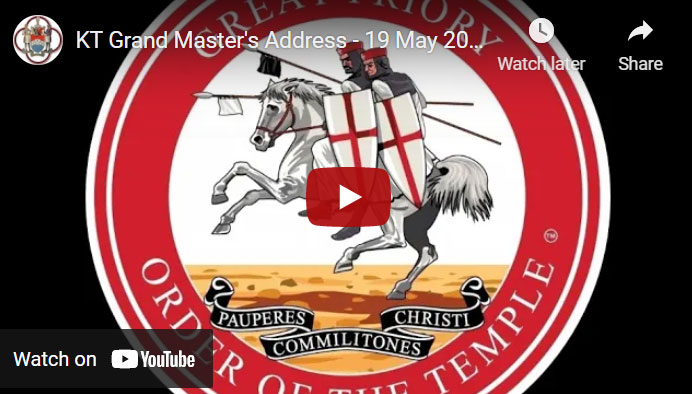 On the day of Great Priory 2021, the Grand Master, Most Eminent and Supreme Knight, Paul Raymond Clement, has produced a video address to the Brother Knights.
---
Outstanding service during lockdown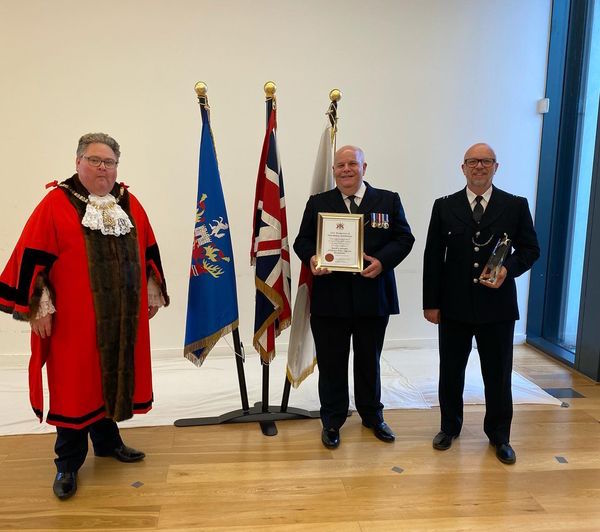 Registrar of Oakley Preceptory No.555 and R.Dist Comp Phil Clare, Provincial Grand Summus for Kent & W.Bro Jason Pearson ProvGStwd (Kent) of Lord Harris Mark Lodge 1494 are both members of the MPS Special Constabulary. Like many masons at the start of the pandemic they both wanted to help & make a difference in their communities. Phil contacted Bexley Council offering their services. It soon became evident that the council staff who were delivering emergency food packages & medication had reached saturation point & were struggling to keep up with demand. Jason & Phil stepped in & volunteered at the busiest times at weekends, doing 12 hour shift allowing the council staff to actually take a break to recover & to deliver the emergency food, medication & welfare checks.

They covered this role throughout the whole of the first lockdown allowing the council staff to return to their normal duties. Demand lowered & the council were able to take back over.

On Saturday 15th May Phil & Jason received a Civic Recognition of Outstanding Achievement from the Mayor of Bexley
The citation reads.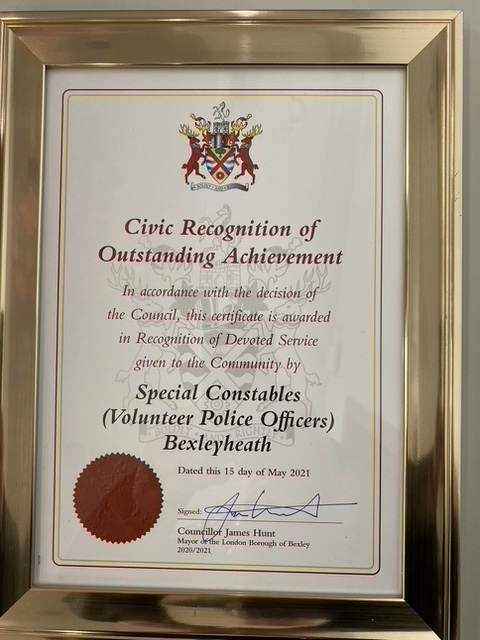 During the early summer of 2020, Council Officers were joined by firefighters from the London Fire Brigade to deliver much needed supplies to all parts of the borough, in support of those residents who had asked for help. It was clear at certain points that requests for help were over-running the numbers of those available to delivered food & medications across the borough. It was at this point that the Council received a telephone call from Phil Clare, who was volunteering with the Met Police.

Phil Offered the services of himself & a number of Special Constables from Bexleyheath, who were able to work, primarily at weekends, on a callout basis, to deliver the supplies across Bexley. They were above to fill the gaps, at times when most others were trying to get some rest

Phil & his team never asked for thanks, did it all as volunteers & were in fact never formally thanked for the magnificent work that they did

This is Bexley's opportunity to say 'thank you' to these amazing people, who gave up their time, to ensure that our residents received food, supplies & medication.
---
FortKnightly Prayer Meeting Online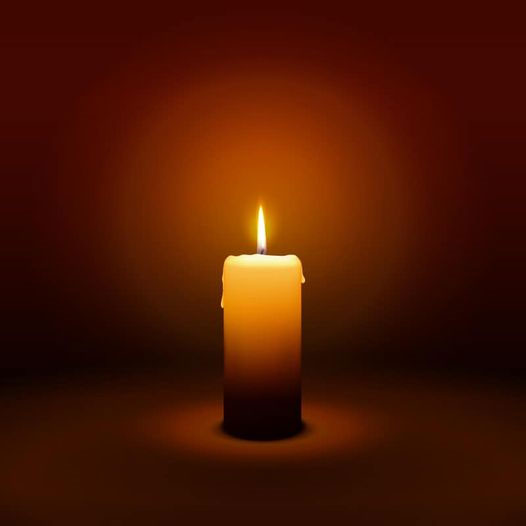 Sunday night Compline night prayer by Kt. Leslie Fraser is fortnightly at 7pm. Details of Zoom login are ID 8172345704 Password 1eAacY or can be found on Kent Knight Templar Facebook site. Please take time to visit and join in.
---
Templar Knight Garden Ornaments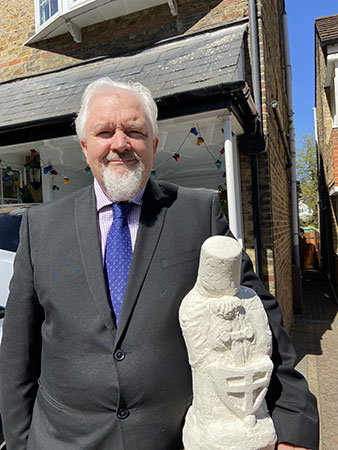 Knight Robyn Murdo-Smith Second Constable at Lullingstone Preceptory No 155 has modelled a concrete garden ornament in the design of a Templar Knight. The Knight wearing robes and a helmet is resting his chin on his hands atop the pommel of his vertical sword and his shield leaning on his left leg.
He then made a latex mould and fibre glass support jacket. Robyn personally sponsored the production costs of the first 25 ornaments which were exchanged with Knights for a donation of £20 each. £500 has already been sent to the St John of Jerusalem Eye Hospital Group.
Further ornaments are available for £26 with at least £20 going to the Eye Hospital which covers production costs.
---
A First for Fredrick Friday Preceptory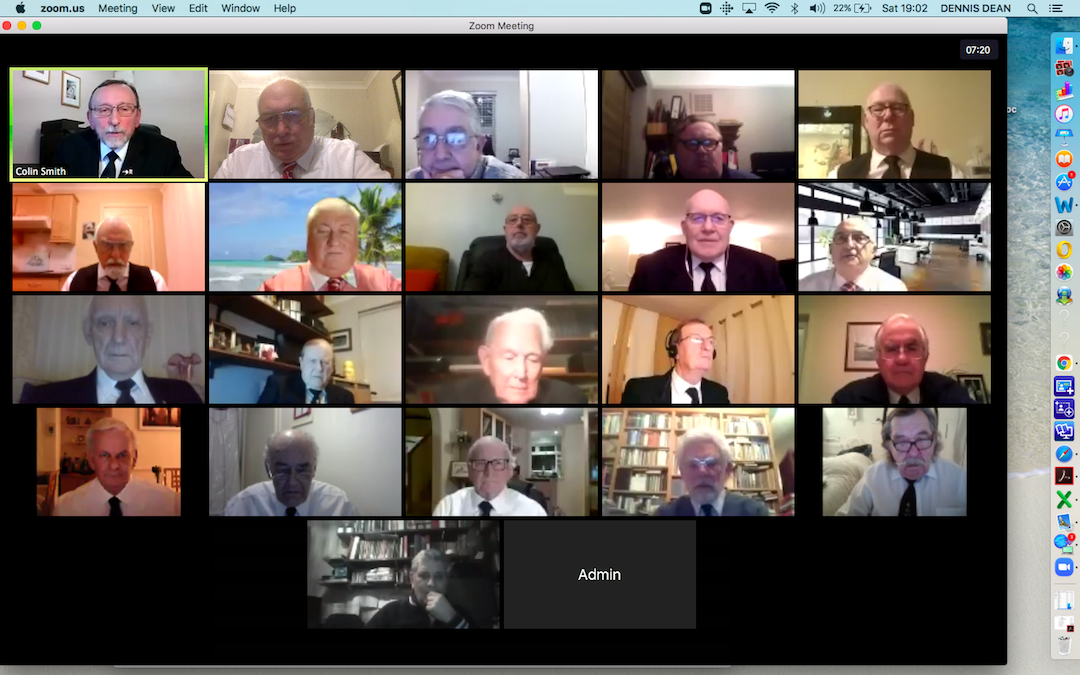 Pass Preceptors of the Fredrick Friday Preceptory No.484 held their first Virtual Business meeting during the Face to Face Suspension on 6th of February 2021. Brother Knights discussed issues of the Preceptory and it was very pleasing to see friendly faces again after such a long time. A eulogy was said for V.E.Kt Ernie Adlington who returned his sword for the last time in January. The presiding Eminent Preceptor thank everyone for attending and Thanked E.Kt. Graham Higgs for being the visiting Provincial Executive Representative. Those Knights present are shown on the attached screen shot.
---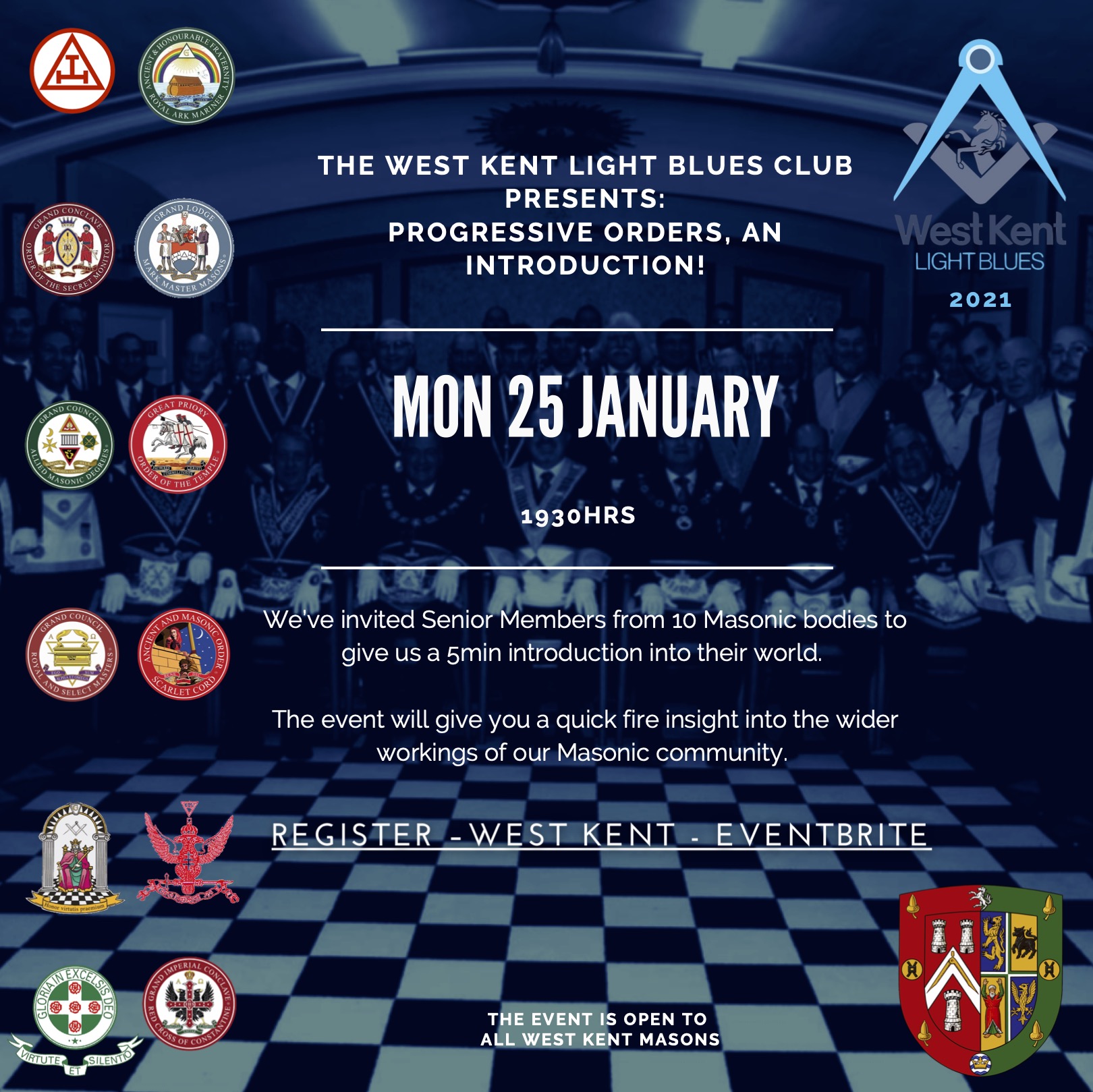 Knight Templar 6 minute lecture on West Kent Light Blue Progressive Order event on Zoom by Provincial Sub Prior E.Kt. Pieter Jan Swinge
In 1118 a French knight called Hugh de Payens along with 8 other knights formed the Poor Knights of the Temple of king Solomon.

They subsequently changed their title to the Knights Templar.
 
The Kent Province of Knights Templar was formed in the mid 1800s.

Full title of the Order is – United Religious Military and Masonic Order of the Temple and of St. John of Jerusalem, Palestine, Rhodes and Malta of England and Wales and Provinces Overseas.

At present we have 23 Preceptories (LODGES) falling within the administration of our Province, 20 throughout Kent and 3 Preceptories located in the Masonic Province of London. They are situated at:-
((MARK MASONS' HALL; 10, DUKE STREET, ST JAMES, PENGE)

Of the 23 Preceptories there is a Past Preceptors Preceptory, and a Bodyguard Preceptory. The Bodyguard Preceptory is open to all Knights who have been successful in joining the Provincial Prior's Bodyguard. The Bodyguard itself is made up of primarily with Knights who have not been through the chair.

ELIGIBILITY =     Being Christian     & Master Mason      &    Royal Arch Chapter.

MEETINGS     =     Most Meet 3 Times a Year, some have extra meetings for Malta Degree.

THERE ARE TWO ORDERS In Knights Templar (Order of the Temple and Malta)
Which is reflected in the long Title of the Order.

WHEN JOINING THE ORDER, a Brother is Installed as a Knight of the Temple.The Regalia is White Tunic, Mantle(CAPE), both having a Red Cross on them, Black Gloves, Red Cap and Sword. Having become a Knight, he is then eligible to join The Order of Malta. There is no extra cost in joining The Order of Malta other than the Regalia, if they wish to purchase it. This Regalia consists of Red Tunic, Black Mantle, this time with the Maltese Cross on the Mantle, Black Cap Black Gloves and Sword.
It is not mandatory to purchase the Malta Regalia, but most Knights do.

THE JEWELS OF THE ORDER are a Red Cross on a Red and White Ribbon and separately, a Star. On becoming a Knight of Malta, the two Jewels already mentioned are completed with the addition of the Cross of Malta on a Black Ribbon. All three are then worn on the left Breast with the White Regalia, and the Malta Jewel, again on the left Breast, only with the Malta Regalia.

WITH REGARDS TO CEREMONY
There is only the Installation of the Candidate into the Knights Temple itself and the Installation of the Eminent Preceptor. (MASTER )

THE MALTA DEGREE Consists of 2 Ceremonies plus the Installation of the Eminent Prior. (MASTER).

Officers within the Order of the Temple and Malta are varied and some may be similar to the Craft, some have the same title, The CHAPLAIN, ALMONER and TREASURER. Others are colourful in nature and specific to our Order.

CHARITY -The Order supports only one Charity Nationally and that is the ST. JOHN of JERUSALEM EYE HOSPITAL situated on the West Bank in ISRAEL for the Poor, Especially the Children.

It's a wonderful Order based on Military Lines, with a Friendly and Warm Refectory (FEASTIVE BOARD) afterwards.
I hope you will seriously consider my Order as a further step in your Masonic Career.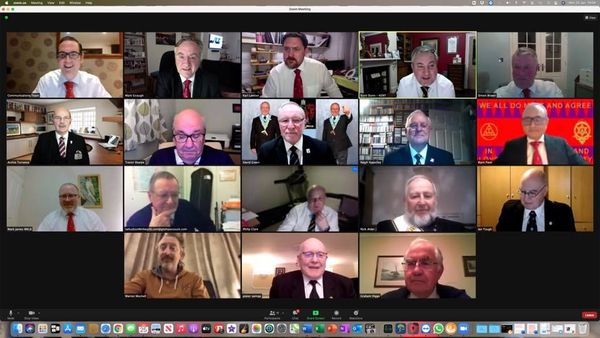 ---
12 Days of Christmas
Members and Past members of the Provincial Prior's Bodyguard got together to preform a version of the Twelve days of Christmas these included Commander KT. Steve Hyland, Deputy Commander E.Kt. Chris Hudson, Registrar E.Kt. David Hope, Kt. Maurice Stanford and E.Kt. Dennis Dean. We hope you enjoy it as much as we did making the Zoom video.
Very Happy Christmas and Merry New Year to all our Brother knights
---
Phil Clare taking on the London Marathon 2020
2020 has been a disappointing year for many of us in many       ways, no or little Masonry, missing meeting Brothers & Knights

E.Kt Phil Clare PPrStdB(VB) is the registrar of Oakley KT. He is an avid cyclist & always enters events to test himself & raise money for charity. 2020 was going to be a special year, a place in the London Marathon, a place in the London ride 100, a place in the Cambridge 100miler & a place in chase the sun where you cycle at sunrise from the Isle of Sheepy at sunrise & cycle 215 miles to the North Devon coast for sunset…. cancelled!.

E. Kt Phil for those of you who don't know is a retired policeman & like many officers was injured numerous times at work & underwent 6 operations on his knee & now has a metal one, this however doesn't stop him by any means! He explains "I've always tried to keep my self fit for work, being riot trained for years, sadly in my last few years before retirement my enthusiasm to deal more & more at the sharp end of policeman meant I was more prone to injury. I now have a metal knee. Cycling is my main passion, but every year I enter the ballot for the London Marathon, never really expecting to get a place, however in 2020 I was delighted to receive such a ballot place. I never actually imagined I would so never really thought I'd have to do it! Clearly running is now out of the question, the metal knee simply can't withstand the added stress & you only get a maximum of 2 new knees, so I have to preserve it. So I decided to walk it & I thought I'd try to raise some funds for Breast Cancer Now. Breast Cancer is to women what Prostate Cancer is to men, both horrible silent killers. My Mother had Breast Cancer some 20 years ago & I am happy to report is still going strong & I have numerous female friends in various stages of recovery.

Regarding the event, I treated as I treated it when I ran the New York, London & Edinburgh Marathons back in 2011. Shortish walks in the week & a long one every Weekend. I was fortunate enough to be joined by my running partner from 2011 & Marcella & I gradually increased our walks from 9 miles up to 23 before the big event. We were blessed with wonderful weather on each & every walk & explored the Thames Path, Regents Canal & other sites of London.

The day of the event the 4th October, what a change of weather we had that day pouring rain, freezing cold & high winds. I thought I'd wear a cycle jersey under my waterproof, thinking the 3 pockets at the back would come in handy. How wrong I was, it rode up & exposed a 2 inch band of bare skin between my shorts & top which meant when the wind was in the wrong direction it was like being in a cheap shower with the curtain sticking to you!

Of course the most important thing was the money raised for Breast Cancer Now is £1810
https://www.justgiving.com/fundraising/metsecc2020
---
Kt Leslie Fraser of The Preceptory of the Holy Trinity 391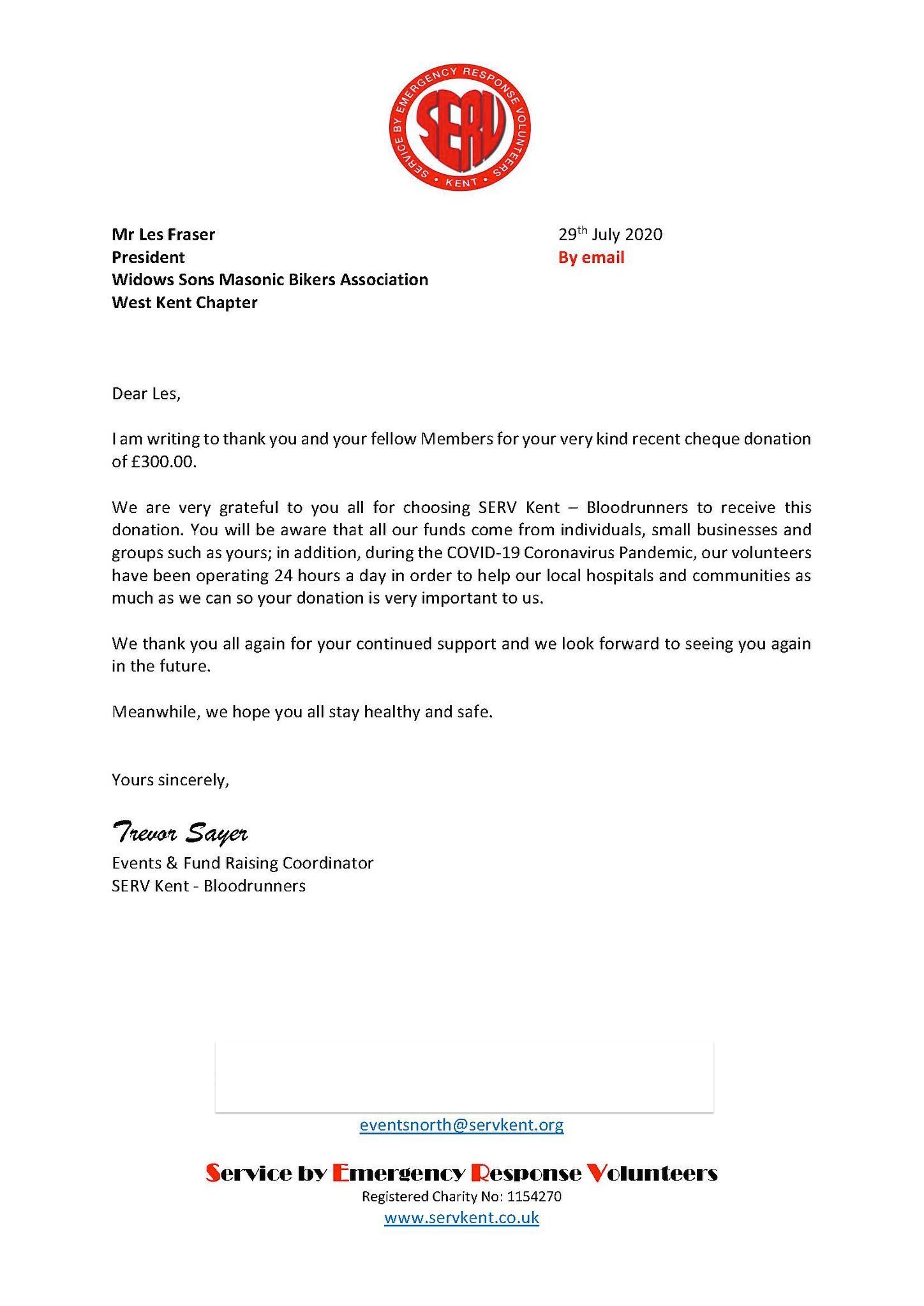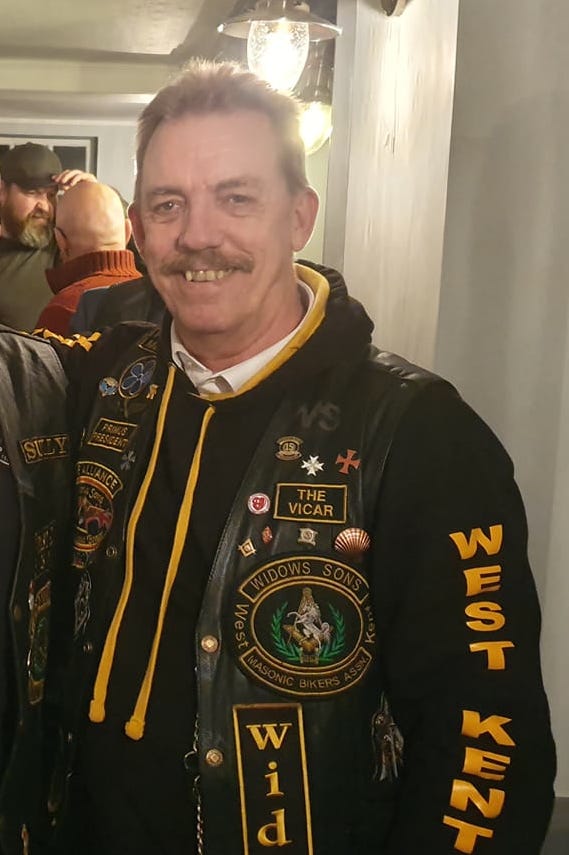 and the Kent Bodyguard Preceptory 552. In my spare time, I am avolunteer rider for SERV (Service by Emergency Response Volunteers) Kent. Also known as the Bloodrunners is a charity that provides emergency courier services transporting blood products, samples and other patient essential items for the major hospitals and hospices in Kent outside normal working hours.

Most volunteers use their own vehicles, and provide their own fuel whilst on duty for SERV Kent.

We split Kent into two regions: north and east which generally ensures no one must travel huge distances in order to provide our services. If necessary riders and drivers will meet and exchange products at a changeover point to get something from one side of the county to the other.

Generally speaking the majority of calls come in before midnight and it would be unusual to do more than one journey per shift. However, there are exceptions to this especially when busy or there are urgent requirements.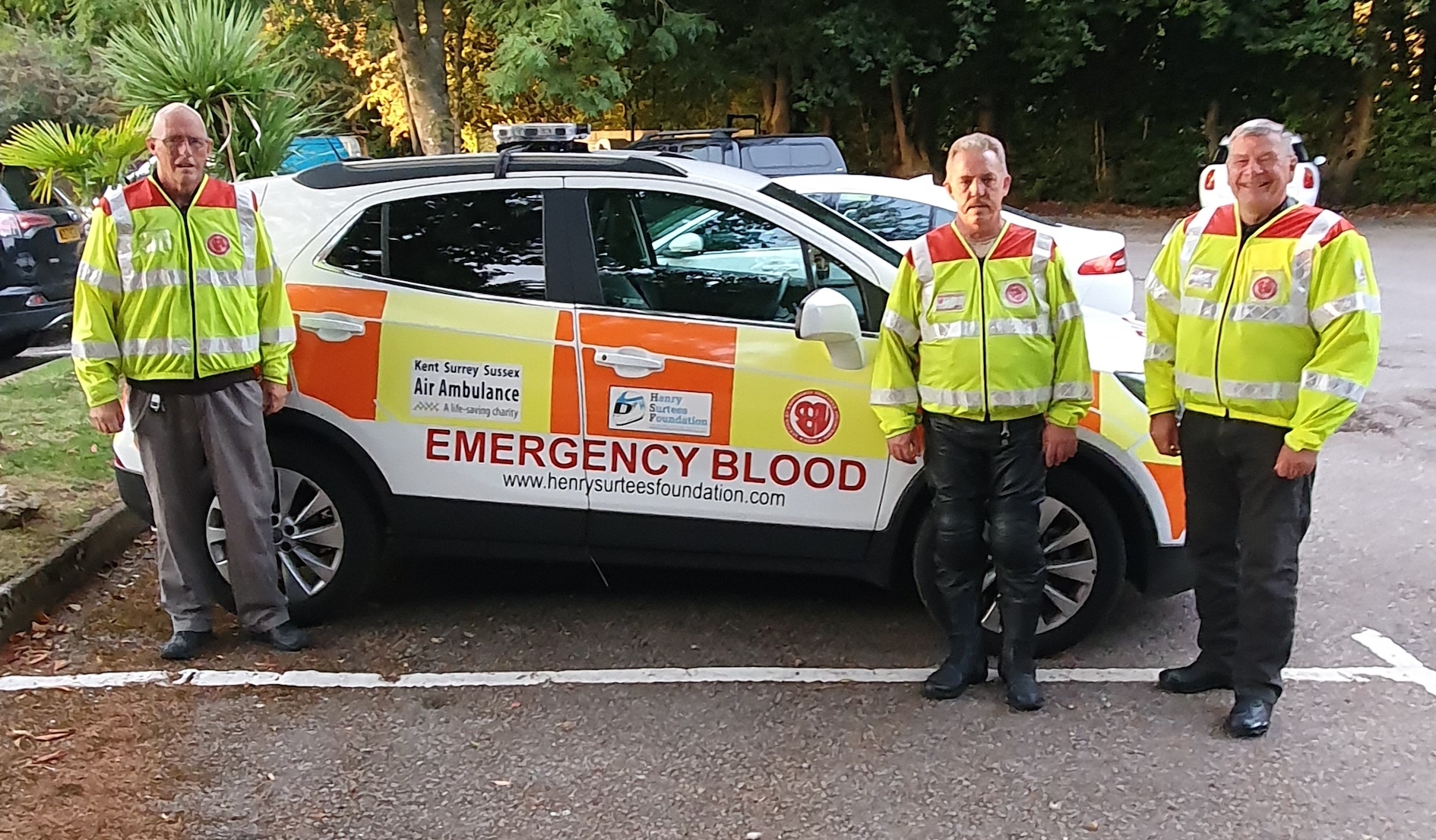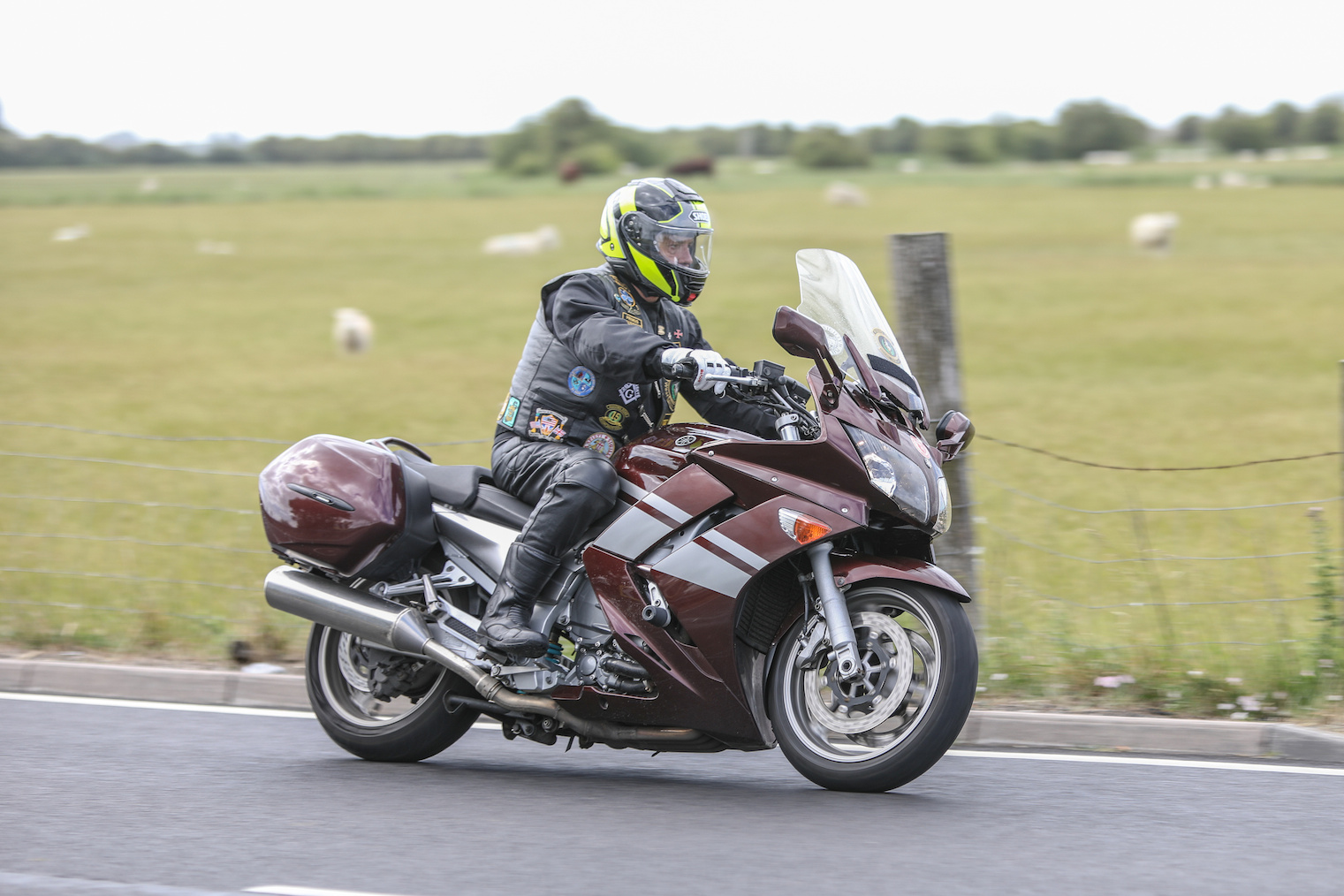 Igo on the Rota for at least two shifts a month. The transport of blood, blood products, samples and other patient essential items is taken very seriously and full training covering all aspects is provided.

Once through the training process all riders and drivers are provided with the tools they'll need including receipt pads, reflective jackets and blood box covers as appropriate.

SERV Kent also supplies Blood and platelets to Air Ambulance Kent Surrey and Sussex.
As well as this I am President of the Widows Sons Masonic Bikers Association (Kent), part of a National Body. We are all Master Masons who love ride Motorcycle and as with Masons in general raise money for charity. Our main Charitable act is to raise money to buy toys for vulnerable children at Christmas. We help some 600 children each year many of whom would not have a present if it wasn't for the toys we supply. We raise around £3000 and spend most in Smyths Crayford, who give us a generous discount, helping us to buy more toys. In addition we donate to TLC and are Patrons of Masonic Museum in Kent.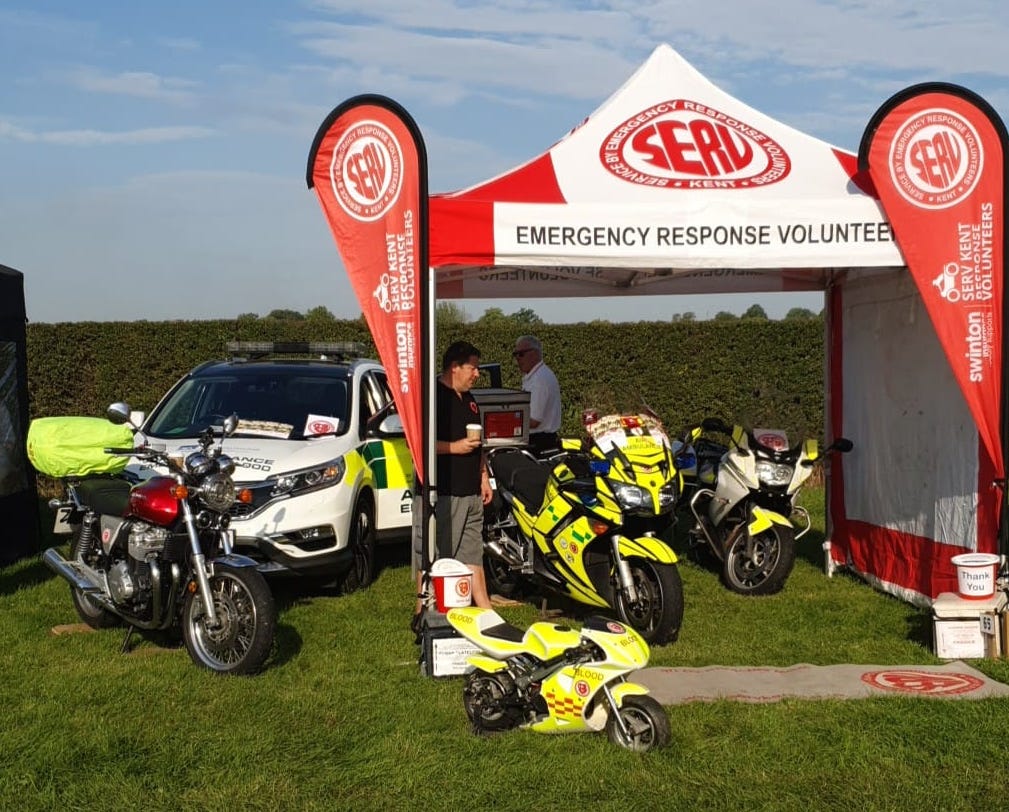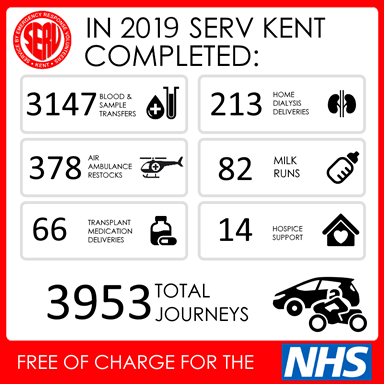 Four of us from the Widows Sons are Blood Bikers, Two are Brother Knights. In addition to West Kent, there is our colleagues in East Kent of whom one is a Brother Knight.

To Join either Widows Sons or to Volunteer for SERV, or if you want more information please email me les.fraser1@gmail.com
---
Charitable Donation from EKt. Dick Plummer of Axstane Preceptory of St. John of Jerusalem No. 373
Like many of us EKt. Dick has not been enjoying the Covid19 restrictions, and as a result of his additional mobility problems, he hasn't been as mobile or active as he would have wished during the lockdown period either.
Nevertheless Dick wanted to do something to help support others less fortunate than himself, and as he hadn't been attending any masonic events or functions, he wanted to use the funds he had saved for the benefit of others.
Dick made a generous personal donation to the West Kent Emergency Fund, which supports a number of key initiatives, including local foodbanks and the production of PPE for key workers.
EKt. Dick received a nice thank you letter from the West Kent Provincial Treasurer W Bro. Peter Sawyer, thanking him for his donation. Below is a photo of Dick holding the letter he received.
EKt. Dick was also delighted to receive a personal e-mail from the Provincial Grand Master of West Kent, RWBro. Mark Estaugh, in which he thanked Dick for his generosity.
The West Kent Emergency Fund (WKEF) was launched by the Provincial Grand Master of West Kent RWBro. Mark Estaugh with an initial Fund of £100,000. The fund was set up very quickly at the beginning of the Covid19 crisis. Details of the fund can be found on the West Kent website. Since its launch funds have been provided to various groups and individuals for many different Covid19 related efforts, these have included: the manufacture of protective kit to keep key workers healthy, to support volunteers in the field, to support hospitals and hospices, to support care in the community, to fund food banks, and may other initiatives too numerous to mention.
Of course the donations to individuals will remain confidential, but suffice it to say that the WKEF is assisting where needed. The Provincial Grand Master said.
"It is great to see that West Kent Freemasons are once again providing vital funds and equipment at such a critical time."
---
Knights of the Province of Kent growing Beards during Lock down.
| | | |
| --- | --- | --- |
| | | |
| EKt. Michael Salter of Thanet Preceptory No.402 | EKt. Angus Rhodes of Bromley Preceptory No. 286 | EKt. Wiktor Molleskog of Oakley Preceptory No. 555 |
| | | |
| Kt. Alan Johnson of Richard Plantagenet Precepetory No. 597 | Kt. Steve Hyland of Preceptory of the Holy Trinity No. 39 | EKt. Michael Stilwell of the St. Vincent Preceptory No. 333 |
---
E.KT Mike Salter Thanet Preceptory No. 401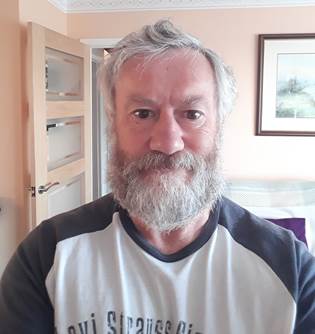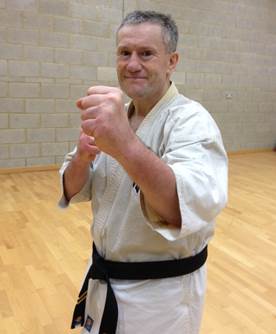 Like many of us Mike's life has unfortunately been impacted by Covid19, having been furloughed. However Mike was determination to make the most out of the situation, since being furloughed Mike has been keeping very active both gardening and preforming Karate using the online platform Zoom.  Mike trains and teaches Kyokushin Karate which is an International Karate style. He is currently a 4th Dan Black Belt and usually trains 3 times per week. It's a very full-on contact karate style not to everyone's liking, but Mike says 'it suits me well'. The picture below was taken a few years ago at the end of Mikes 3rd Dan Grading.
Mike has also been very active on Zoom with his mother Lodge, Trinity No.7021 based in Margate. The Lodge has held a number of charitable events including a quiz night. During the lock down period Trinity Lodge has managed to raise over £9,000 for good causes. This has been spent providing masks and face shields, for local care homes.
Mike's London lodge is Queen's man No.2694 - it's a military Lodge that took over the warrant of Justinian lodge. It's based around the Army's ex-Queens regiment, however as Mike was always a guest visiting from the first day. The Lodge invited me to initiate 3 candidates in GQS temple 10. I was then allowed to join as I am ex Royal Navy Fleet Air Arm service man. The Lodge's recent claim to fame was that they initiated 2 Victoria Cross holders into the Lodge a very special day indeed.
Also like many of us Mike has decided to grow his hair and beard, as he has not been able to visit the barbers, the photo above was taken prior to Mike's wife demonstrating her hair cutting skills.
---
Have you ever wondered what a Provincial Sub- Prior does in his spare time?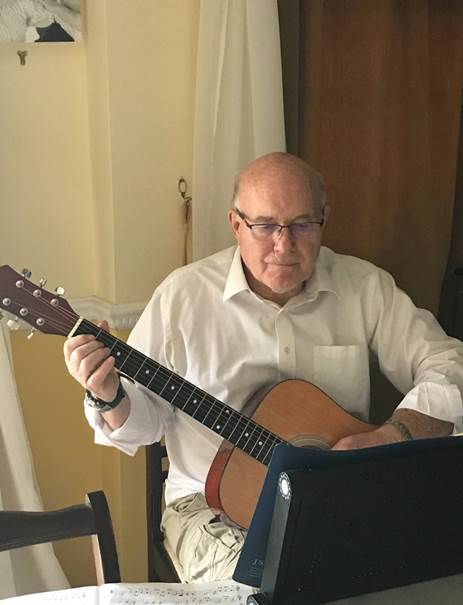 E.Kt. Pieter Swinge, P.Dep.Gt.Swd.B. Provincial Sub-Prior for Kent tells us:
The world around us has changed. Every part of our lives has had to take other roads to achieve what we all desire. For me one of those changes has altered my involvement in this great institution of ours. I had been greatly privileged to have been installed as Provincial Sub Prior for Knights Templar in the Province of Kent. I was looking forward to performing the appropriate duties with a sense of both pride and privilege. Unfortunately, as we are all aware circumstances changed almost overnight leaving everyone including myself in limbo.
What to do now? I have always been an active individual both physically and mentally and loosing the main part of my interest was disabling to say the least. I was however determined to keep things going and as a result I have kept in contact with the Province through both the Provincial Prior, Vice- Chancellor, and the other Orders of which I am a member. The problem with Freemasonry is that from my perspective, it is a hands-on institution, so talking over the phone and Zoom meetings were not enough. Indeed, my own Province (Knights Templar) has started Zoom meetings and I look forward to taking part in those meeting.

As a result of this feeling of frustration I decided to get the body and mind back into working order. In the corner of the room sat my trusty guitar. I say trusty because it had sat there for some years pleading with me to play him. I, because of my masonic and family duties, ignored its pleading. Now was the time to get started. The result of this new friendship with that silent reminder of current laziness is: sore fingers, hours of hard work and a new feeling of achievement.
This was not enough, for you cannot play all day and not eventually feel that you must take a break. So, I called upon my second line of defence again boredom by reverting to the other new hobby which is wood turning. So, between the music (sore fingers) and being covered in wood shavings, my life and time is now occupied until I can finally get back to what I love doing the most, Freemasonry.
---
Eminent Knight Angus Rhodes of the Bromley Preceptory No. 286
Earlier this year Angus embarked on a what could be described as a physically extreme series of events, to raise money for the St John of Jerusalem Eye Hospital. His aim was to complete the 'Four Element Challenge', comprising of a Fire Walk challenge, Mountain Climbing challenge, a Sky Dive and the Great North Swim held at Lake Windermere.
Angus managed to complete the first two events before Covid19 restrictions were implemented, however the swim and sky dive were postponed. Angus was nevertheless determined to carry on raising funds for this worthy cause.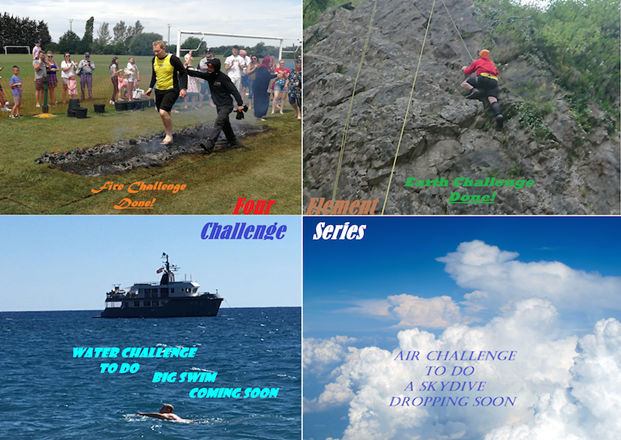 During the lockdown Angus has completed the dry land swim training programme and has received a medal from the Great North Swim. He also is undertaking the 'Indoor Challenge' comprising of 200 press ups as a substitute for his intention of competing in this year's Great North Run.
               Dry land swimming training                      Press ups training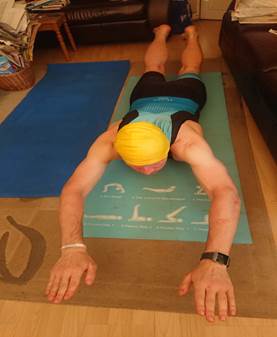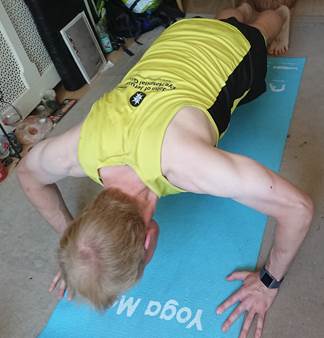 As a result of all this activity Angus has managed to raise the magnificent sum of just over £6,000, for the St. John of Jerusalem Eye Hospital, as well as losing an astonishing 5 stone in weight, and becoming significantly fitter. 
Before                                                       After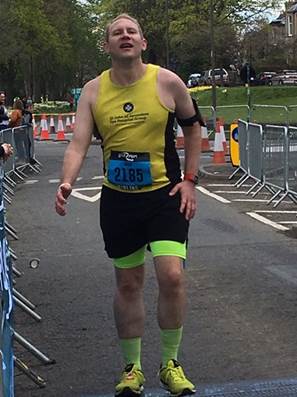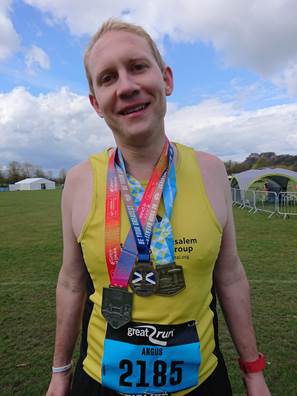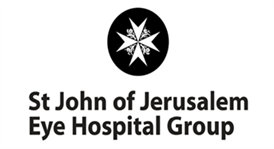 Angus has set up a 'go fund me page' and should anyone wish to support this worthy cause, the following link will take you directly to the appeal.
http://www.justgiving.com/Angus-Rhodes
Not wanting to give up on his training regime, Angus has also organised a team to enter a mass participation 'Twenty-Four Relay' event, appropriately called "The Joust" in early September 2020. This will still be going ahead albeit in a slightly different format due to the continuing Covid19 restrictions. Angus and the team of Knights are planning to complete laps a little over 5 miles, taking in many points of interest in central London, including the Templar Church and the Headquarters of the St John of Jerusalem Eye Hospital Group, in Charterhouse.
Angus has set up a separate 'go fund me page' for this event and should anyone wish to support this worthy cause, the following link will take you directly to the appeal.
www.JustGiving.com/team/Vision-Beautiful
It is also hoped that the team embarking on 'The Joust' will be wearing the new running vests, approved by Great Priory and the St John of Jerusalem Eye Hospital Trustees.
---
ROBYN'S TEMPLARS BAZAAR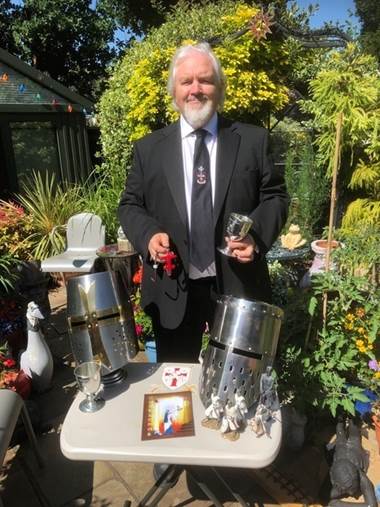 Knight Robyn Murdo-Smith of Lullingstone Preceptory No.155 has been hauling his Templars Bazaar around the County for over a year.  Determined to raise funds for the St John of Jerusalem Eye Hospital, he started off quite humbly by selling his own Candlemas Card at Preceptory Meetings. 
Robyn also sold Knight Templar figurines but in 2019 he introduced to his list of wares his KT Bracelet which he makes using a white nylon cube on a braided leather cord with a magnetic clasp.  This bracelet has proved popular and not just in Kent but around the country.  Different bracelets have followed such as a bracelet with a white and black cube and recently following a, private bespoke order red white and black cubes. 
Robyn is developing a Preceptor's Bracelet a large display version of which can be seen in the photograph of Kt. Robyn with his Bazaar. Another addition to the stock list is the engraved pewter goblet. On show are goblets engraved with the banners of Lullingstone and the Body Guard Preceptories.  Robyn also sells Body Guard Regalia case stickers. The displayed steel helmets are also for sale.
Robyn has continued to sell items from his Templars Bazaar throughout the Covid-19 lockdown and was able to donate £250 from the profits to St John of Jerusalem Eye Hospital.
---
EKt. Wiktor Molleskog's mission to erect a Memorial to Seaman lost in WW2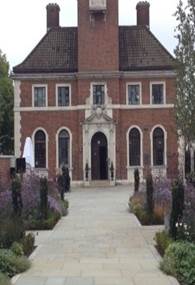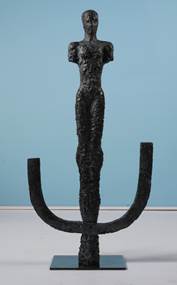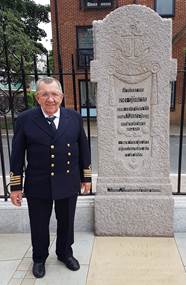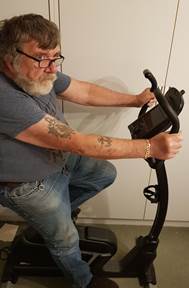 In Rotherhithe, London, you 'll find a Norwegian Church 'Sjømannskirken i' (Seaman's Mission). This Church was constructed back in 1927 by the people of Norway, to commemorate the Norwegian Seamen that sadly lost their lives during the Great War. There are memorials outside the Church in the grounds dedicated to these Seamen, but alas currently there isn't a memorial for over 4000 Seaman, who lost their lives during World War 2.
I personally feel very strongly that this is wrong, especially when you consider that London was the temporary capital of an exiled Norway Government for the duration of the war years. The King of Norway, along with the Norwegian Merchant fleet was based in the United Kingdom. After the war, many Norwegian Seaman settled here and became a permanent part of our communities. With this in mind, I feel it would be fitting if a permanent commemoration of their sacrifice, was erected in London.
In the spring of 2019, a retired Norwegian Maritime Chief Engineer set up an appeal, this managed to raise £60,000 for a memorial to be erected. The renowned Norwegian artist Nico Widerberg was commissioned and a bronze statue of a Mermaid standing on an Anchor, has been sculpted as a fitting legacy to the many Seaman who lost their lives in the defence of freedom.
The statue has been completed and is ready for installation. Unfortunately Covid19 then arrived on these shores and plans were put on hold. The statue is currently in storage in Oslo Norway, and the costs associated with the delays and for the storage, has required additional funds to be raised.
I feel passionately about this cause and to assist the raising of additional funds, I decided to get onto my exercise bike. So far I have manged to cycle 10 miles a day, for the past 44 days. The response has been excellent and so far I have managed to raise a little over £6,000. I am though still cycling every day. I have set up a 'go fund me page' and should anyone wish to support this worthy cause, the following link will take you directly to the appeal; gofundme.com/f/ww2-memorial
The story of this appeal has been published in two Norwegian newspapers, and I have also been interviewed on Norwegian TV. It is hoped that the Bronze Mermaid Statue will be erected and unveiled by a member of the Norwegian Royal family, hopefully the King, early next year.
---
Knight Templar Registrar of Oakley Preceptory No. 555 EKt. Phillip Clare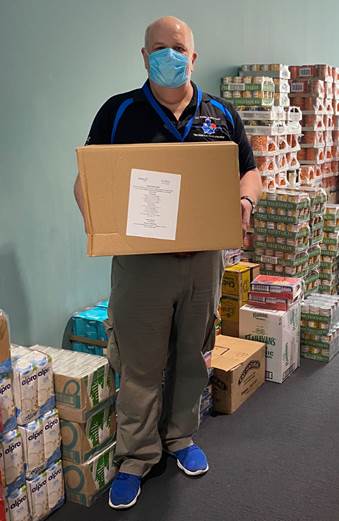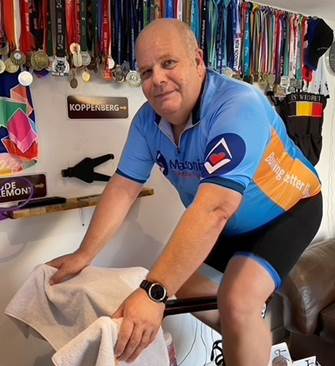 Completed a 12 hour indoor cycle ride for the Grand Charity Covid-19 appeal. Phil cycled 162 miles & raised over £3000.
Phil spent nearly every weekend and bank holiday assisting Bexley Council with emergency food deliveries and urgent prescription requests for vulnerable people. He volunteered for the NHS emergency response to help with food & medication distribution, along with all this great work, Phil has been  volunteering as a member of the Met Police Special Constabulary.
.

If you wish to contact the province please email the Vice-Chancellor: kent.kt.vc@icloud.com


---

< back