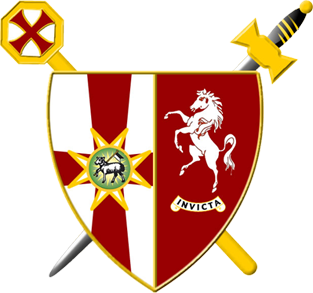 The United Religious, Military and Masonic Orders of the Temple and of St John of Jerusalem, Palestine, Rhodes and Malta in England and Wales and Provinces Overseas

Province of Kent

Visit to the Province of Northampton Huntingdon and Bedfordshire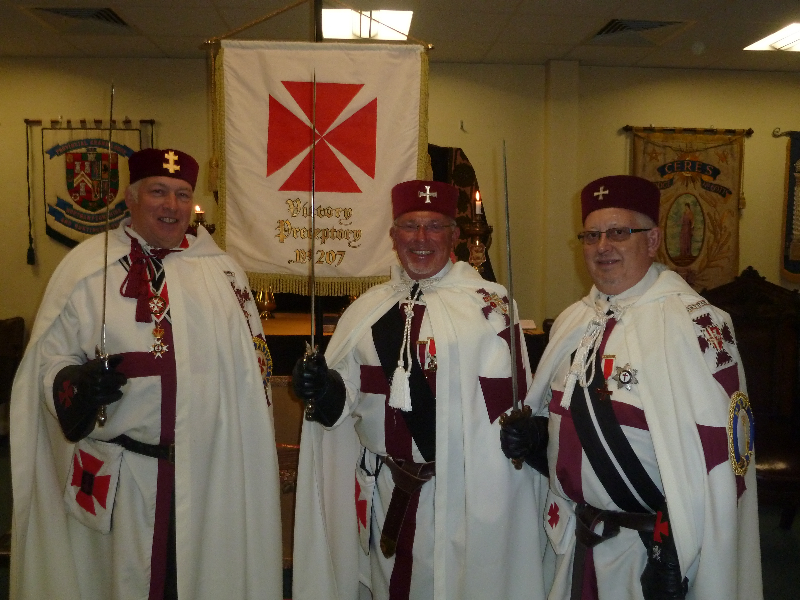 On Wednesday 29th of May 2019, two Kent Knights visited the Sepulchre of Victory Preceptory No. 207 to celebrate the Centenary meeting of the oldest Preceptory in the Province of Northampton Huntingdon and Bedfordshire.
Knight Tony Holyomes, a past member and Registrar of the Kent Body Guard invited The Commander and Registrar of our Body guard to attend as his guests. The ceremony was a first for the Province and an excellent job they made of it.
The new Centenary Warrant was presented to the Eminent Preceptor by the Provincial Vice-Chancellor and a new Banner was presented by the Provincial Prior. The Provincial Prior's Body-guard provided an Arch of Steel and escorted the Knights for the Warrant and Banner dedication.
An excellent speech was given by a member on the History of the Preceptory.
A presentation was given to the Eminent Preceptory, of a plate and goblet, made from the wood of a Yew tree, for use as instruments in the ceremony.
Photos attached of the members of the Preceptory and E.Kt. Dennis Dean, Kts. Tony Holyomes and Chris Hudson.
From
Chris Hudson.
---

< back